4 Ways Elderly Care Can Improve Quality of Life
Does your aging relative seem to be merely living or are they truly enjoying life? Some older adults don't find much enjoyment in life because they don't feel like they have a sense of purpose and don't find their daily lives particularly fulfilling. When seniors have a good quality of life, they are happier and healthier. If you're concerned about your aging relative's current quality of life, elderly care can help to improve it. Below are some ways in which elderly care can help to improve an older adult's quality of life.
#1: Teach Seniors to Use Technology
Being able to use technology can help older adults to stay in touch with family members and friends. However, if they are uncertain how to navigate today's devices and find them frustrating, they aren't likely to use them to reach out to others. An elderly care provider can help them to use their smartphone to connect with people through social media, email, or video conferencing.
#2: Offer Mental Stimulation
Boredom can have a negative effect on the emotional state of older adults. Mental stimulation can prevent them from getting bored and also keep their brain sharp. Elderly care providers can do crossword puzzles with the senior. They can also play games and read to them.
#3: Provide Companionship
Many older adults, especially those who are housebound, are lonely. They have no one to pass the time with and few opportunities for meaningful contact with other people. Elderly care providers are friendly, cheerful people who can visit the senior at their home regularly, giving them someone to talk to and spend some time with. An elderly care provider can also be someone for the senior to reminisce with, sharing stories about their lives. Reminiscing gives older adults a feeling of satisfaction because they get the chance to share their knowledge and pass on their personal history.
#4: Help Seniors to Volunteer
Volunteer work gives seniors a sense of purpose. However, when they have difficulty getting out of the house, it can be hard to find volunteer opportunities. An elderly care provider can drive the older adult to the organization where they volunteer, such as a food pantry or an animal shelter. They can also help the senior to pursue volunteering at home, such as by making items for donation. For example, if the older adult wants to knit caps to donate to the hospital for newborns, an elderly care provider can drive them to the store to purchase yarn.
If you or an aging loved-one is considering Elderly Care in Pittsburg, KS please contact the caring staff at Adelmo Family Care today at (417) 206-4576.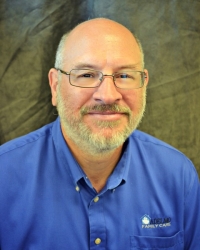 John Good owns and operates Adelmo Family Care.He lives on a small acreage north of Webb City and has lived in the area since 1972.John started Adelmo Family Care in 2009 when he saw a need to be filled. He felt that the area needed a quality, locally run agency that would focus on three key ingredients; compassion, professionalism and independence.

To provide the safest and most qualified caregivers, John felt it was important to properly screen and train caregivers before they were invited into the homes of the families being care for.No caregiver is introduced to a client before being taught the Adelmo Standard.

Adelmo is German for Noble Protector, a name that projects what Adelmo Family Care strives to be.It is our goal to protect our elderly from having to move somewhere they do not want to go, while remaining safe, secure and independent.

Care is our Product and Independence is our Goal.We are there for you when you need to have some help to continue to live independently, at your direction, in your home. We will work with you to get you as fit as possible so you may become completely independent once again, if at all possible.

We provide compassionate care, a watchful eye and a helping hand to our clients and their families.

We can't wait to meet you!
Adelmo Family Care is a member of the Home Care Association of America, The Senior's Choice, The Webb City Chamber of Commerce, The Joplin Area Chamber of Commerce and several local senior committees.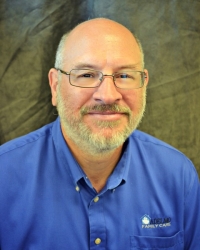 Latest posts by John Good (see all)