5 Signs That You Should Hire Help With Your Senior This Season
If you are responsible for your senior's home care, you probably know the struggle that it is to keep up with everything that they need on a daily basis along with your own needs and responsibilities.
This time of year, is especially difficult with the added tasks of the holidays; gift giving, event hosting, and all the other things on the seemingly never-ending list we all have this season.
If you are seeing any of the following signs, it may be time to consider hiring help with your senior's care, so that you can get the things done that you need to do, keep yourself mentally and physically well, and give your senior the very best care that they deserve.
Here are 5 signs that it may be time to hire help with your senior:
1. Relationship Tension
If you are feeling tension in any or all of your relationships, which could be between you and your spouse or significant other, your children, your coworkers, or your senior, it may be time to hire help. If you find yourself arguing with anyone in your family on a regular basis, think about what professional caregivers can take off of your plate to give you more quality and less stressful time with the people in your life that you love.
2. Missing Deadlines
Are you missing deadlines at your child's school, at work, or missing important appointments in your life? If you are having trouble keeping up with the responsibilities of your own family and life, it may be time to call in help with your senior.
3. Appearance Changes
If you or the people around you are noticing that your appearance has changed, whether it's because you no longer have the time or motivation to take proper care of yourself, or are not able to have good nutrition, you should weigh the options on how a home care company might be able to give you back the time that you used to have to care for yourself and others.
4. Sleep Issues
If you are noticing that your sleep habits or schedule has drastically changed, you might be a good candidate for getting help for your senior. Family caregivers often spend many hours with their senior parent or loved ones, sometimes getting up earlier than they normally would and staying up too late. Others have issues with falling or staying asleep as they try to quiet their minds of the racing thoughts about everything that they need to do for their senior every day.
5. Overall Stress
Maybe you just have too much to do and too little time, or maybe your senior parent or love one has developed complex medical needs that are beyond what you have the time or ability to care for. Whatever the reason, if you are feeling stressed out this season, there is no shame in asking for help. Professional aides from home care companies are specifically trained to offer compassionate care for seniors.
If you or an aging loved-one is considering Home Care in Eastern Cheroke, KS,  please contact the caring staff at Adelmo Family Care today at (417) 206-4576.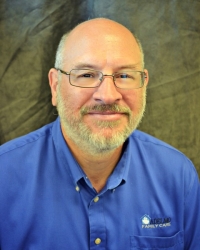 John Good owns and operates Adelmo Family Care.He lives on a small acreage north of Webb City and has lived in the area since 1972.John started Adelmo Family Care in 2009 when he saw a need to be filled. He felt that the area needed a quality, locally run agency that would focus on three key ingredients; compassion, professionalism and independence.

To provide the safest and most qualified caregivers, John felt it was important to properly screen and train caregivers before they were invited into the homes of the families being care for.No caregiver is introduced to a client before being taught the Adelmo Standard.

Adelmo is German for Noble Protector, a name that projects what Adelmo Family Care strives to be.It is our goal to protect our elderly from having to move somewhere they do not want to go, while remaining safe, secure and independent.

Care is our Product and Independence is our Goal.We are there for you when you need to have some help to continue to live independently, at your direction, in your home. We will work with you to get you as fit as possible so you may become completely independent once again, if at all possible.

We provide compassionate care, a watchful eye and a helping hand to our clients and their families.

We can't wait to meet you!
Adelmo Family Care is a member of the Home Care Association of America, The Senior's Choice, The Webb City Chamber of Commerce, The Joplin Area Chamber of Commerce and several local senior committees.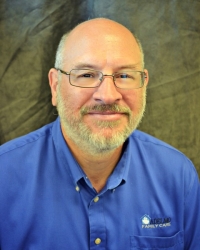 Latest posts by John Good (see all)