5 Ways Senior Family Caregivers Can Be More Resilient
Caregiving for a senior loved one can take a toll on anyone. If you're caring for a senior loved one, especially a senior loved one with a challenging health condition like dementia, working on being more resilient will help you deal with the challenges of being a caregiver. When you have greater resiliency you won't be knocked off your emotional balance when your loved one is sick or when caring become particularly challenging. According to experts some of the best ways for senior caregivers to build up their resiliency are:
Focus On Problem Solving
Instead of reacting to situations and crises emotionally learn how to see them simply as problems to be solved. When you react emotionally to situations like your senior loved one falling and hurting themselves or your senior parent starting to wander you might overlook the best solutions or make bad decisions for your senior loved one. If necessary take a breath, step away, and then try to solve the problem after you've worked through your emotions.
Don't Try To Control Everything
When you're a senior caregiver taking care of someone with health challenges it's natural to try and control every aspect of their care. You might feel like the only way they will get the care they need is if you are on top of every decision and have thought about every possible outcome. But you can't anticipate everything. You can't control everything either. Even though it's difficult you need to let go of trying to control every situation when it comes to the care of your senior loved one. Focus on the things you can control and let the rest go.
Lean On Your Support Network
Getting support is crucial when you're a senior caregiver. Many caregivers find that joining a caregivers support group is very helpful because they can connect with other people who are experiencing the same things. But you can also reach out to family and friends and lean on them when you feel overwhelmed.
Don't Dwell On Mistakes
Everyone makes mistakes. Sometimes caregivers beat themselves up emotionally for mistakes that they make and have a hard time forgiving themselves for those mistakes. Maybe you lost your patience with your senior loved one and yelled at them. Or maybe you forgot to phone in a refill for one of their medications. It's ok. You're juggling a lot of responsibilities and mistake are going to happen. Don't focus on the mistake. Just fix it and move on. Forgive yourself.
Don't Try To Do It Alone
It's very difficult to take care of a senior family member. You don't have to do it alone. A companion care at home provider can help you take care of your senior loved one if you have no siblings or family who can help. Companion care providers are trained to take care of seniors who have a huge range of health conditions. They can help you by taking some of the care of your loved one off of your plate so that you can get the break you need when you need it.
If you or an aging loved-one is considering Companion Care at Home in Joplin, MO please contact the caring staff at Adelmo Family Care today at (417) 206-4576.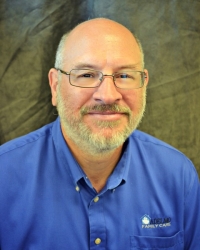 Latest posts by John Good
(see all)