Are Driving and Dementia Mutually Exclusive?
Dementia takes over your senior's life, but it might do so at a slower pace than she expects. Once she's diagnosed with dementia, does your senior have to stop driving? The answer might surprise you.
It All Depends
The problem with making definitive statements about dementia and its impacts on your senior's life is that it affects everyone in a slightly different way. There are definitely similarities, but there is a lot more that really depends on your senior's situation. She may hang onto her cognitive abilities for a lot longer than either of you expect. Or she might experience a rapid downturn that creates big concerns. It's about watching and learning what she needs.
Talk to Her about Her Stop Signs
While your elderly family member is still able to have the conversation, talk with her about what might be a red flag for her in terms of her cognitive abilities. When would she feel uncomfortable driving? It's important to have this conversation because it's more about putting her in control rather than letting the disease control her. This works a lot better when you have this talk sooner rather than later.
Encourage Her to Keep a Journal
How can your senior keep up with whether she's seeing more of her own red flags or not? A journal can be surprisingly helpful for this. She can write down how she's feeling and what she's experiencing when she does drive. You can keep a log, too, of what you're noticing. This is something else that can help your senior to feel as if she still has some control in the situation.
Keep Her Doctor in the Loop
Make sure that you keep your senior's doctor updated on what she's doing. Her doctor can help you and her to notice medical signs that mean she may have bigger concerns than she realized. Her doctor can also help you to learn about and to navigate the legal end of things. There may come a point where state law has more of a say about whether your senior can keep driving or not.
Start formulating backup plans for your senior now. If there are days, she feels a bit on the wobbly side and doesn't feel comfortable driving, it can be comforting to know that she can let you or elderly care providers do the driving for her. Putting those plans in place now is helpful for later.
If you or an aging loved-one is considering Elderly Care in Carthage, MO please contact the caring staff at Adelmo Family Care today at (417) 206-4576.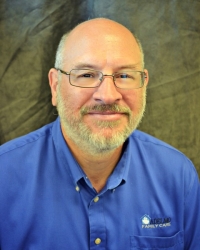 John Good owns and operates Adelmo Family Care.He lives on a small acreage north of Webb City and has lived in the area since 1972.John started Adelmo Family Care in 2009 when he saw a need to be filled. He felt that the area needed a quality, locally run agency that would focus on three key ingredients; compassion, professionalism and independence.

To provide the safest and most qualified caregivers, John felt it was important to properly screen and train caregivers before they were invited into the homes of the families being care for.No caregiver is introduced to a client before being taught the Adelmo Standard.

Adelmo is German for Noble Protector, a name that projects what Adelmo Family Care strives to be.It is our goal to protect our elderly from having to move somewhere they do not want to go, while remaining safe, secure and independent.

Care is our Product and Independence is our Goal.We are there for you when you need to have some help to continue to live independently, at your direction, in your home. We will work with you to get you as fit as possible so you may become completely independent once again, if at all possible.

We provide compassionate care, a watchful eye and a helping hand to our clients and their families.

We can't wait to meet you!
Adelmo Family Care is a member of the Home Care Association of America, The Senior's Choice, The Webb City Chamber of Commerce, The Joplin Area Chamber of Commerce and several local senior committees.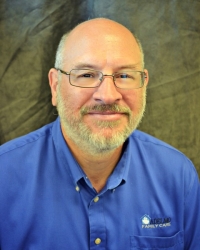 Latest posts by John Good (see all)