Are Women More Likely to Be Called Upon to Care for Their Parents?
Times have certainly changed. While more men are taking on the responsibility of caring for aging parents, it's still women who are more likely to be called to that role. Sixty percent of family caregivers are women.
About half of all female caregivers also have part-time or full-time jobs that they balance with the care they provide. As many family caregivers are part of the Sandwich Generation, it can be stressful balancing work, children, household responsibilities, and care of their parents.
What do you do if you're a family carer and are feeling overwhelmed? It's time to stop and focus on yourself. Your kids do need to have your attention, as does a partner or spouse. But, you cannot ignore your health. Caregiving can be challenging on its own. Add in a job, household duties, childcare, and your parents' needs and it's time to reach out for help.
Sit Down and Talk About Care Needs
As your parents age, some of the help they need may be harder to provide. People are living longer, and some of the care that's needed has changed over the decades. You need to sit down and talk about the care they need. Is it something you can provide on your own? Professional home care services are trained and have the experience you don't.
Over the years, the rates of Alzheimer's disease and diabetes have increased. If your mom has to test her blood sugar levels several times a day and struggles to manage that, you may need to learn how to collect a blood sample and test the sugar levels. Alzheimer's care requires management of medications, meals, transportation, personal care, etc. and can require 24/7 supervision.
Even basic needs can be time-consuming. If your dad needs help showering and getting dressed, that may take a half-hour or more. If your mom needs meals cooked for her, that's a half-hour plus time spent washing and putting away dishes. Accompanying your parents to medical appointments takes hours. Cleaning and laundry can also take an hour or two.
You Can't Overlook Your Own Needs 
Panic and anxiety are not fun. The feeling of being out of control is terrifying. If you're not taking breaks, the risk of experiencing this increases. For many adults, work has to be a priority. You need the money for household expenses and rent/mortgage. You also need health insurance and retirement benefits.
Your kids do need you. They need help with homework and transportation. Plus, they want one-on-one time with you. Your spouse or partner needs solo time with you too. But, you need time for yourself. Self-care is crucial to your mental and physical well-being. Try to leave an hour for relaxation.
No matter your gender, self-care is important. While you may be able and happy to help your parents with their daily activities of living, you still need to take breaks. That's where home care services come in. Have caregivers help out so that you have time to take a break, run errands, or see friends. Call a home care agency to make the arrangements. 
If you or an aging loved-one is considering home care in Neosho, MO please contact the caring staff at Adelmo Family Care today at (417) 206-4576. 
Sources: 
https://www.nationalpartnership.org/our-work/resources/economic-justice/female-face-family-caregiving.pdf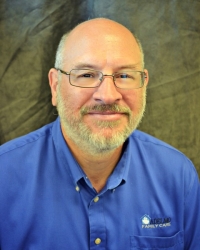 Latest posts by John Good
(see all)