Arrange Companion Care at Home With These Easy Steps
Your dad's last medical check-up went well, but his doctor suggested that he have more help remembering to take his medications and eat a healthy diet. He struggles with these two tasks. It's time to arrange companion care at home for your dad. You just aren't sure how to get started. Here are the steps you need to take.
Gather the Family for a Discussions
Set a time for a family discussion. Everyone, including your dad, needs to give input into what his goals are each day. There needs to be an honest conversation about what he can and can't do to meet those goals. Things he can't do go onto a list.
Your dad may not want to admit he needs help. He assures you that he showers and takes care of himself. Your sister noticed that his toenails are so long they're curling into his skin. While he may not want to admit it, he needs help with grooming. You need to take note of everyone's opinion without embarrassing your dad.
Create a To-Do List of Your Dad's Daily, Weekly, and Monthly Care Needs
Once you have a list of things your dad and others in the family feel he needs help completing, it's time to organize them into daily, weekly, and monthly care needs. Grocery shopping and housekeeping may only need to be done once a week. Meal preparation is daily. Appointments and bill paying are best placed into the monthly list.
After building the list, ask if others feel that they can help your dad with any of his care needs. Your brother offers to help him pay his bills each month. You can help with meals once a week. Your sister lives too far away to help with more than appointment scheduling.
Look for the blanks in that schedule. If no one can help him, it's time to call a home care agency about companion care services.
Jot Down a List of Questions People Have for the Home Care Agency
Before you start calling around, jot down a list of questions. Your dad's questions get priority, but you need to include your siblings' questions, too. Have a second sheet of paper with the areas where your dad needs help. Those are the services you want to learn more about.
Now that you've come up with a possible care plan, it's time to ask a home care consultant for input. Be sure to ask questions and keep asking if you need anything clarified. Call a home care agency and ask to talk to a specialist in companion care at home.
If you or an aging loved-one is considering Companion Care at Home in Webb City, MO please contact the caring staff at Adelmo Family Care today at (417) 206-4576.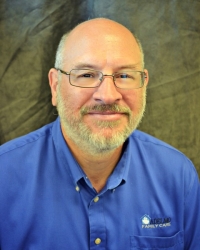 Latest posts by John Good
(see all)