Being a Family Caregiver Doesn't Mean You Have to Do This Alone
How many times in your life have you felt like you were doing things all alone? Even if you're married or in a long-term relationship with someone else, it can feel lonely taking on certain tasks, like being a caregiver for a family member.
It may be your elderly mother or father, a disabled adult child, sibling, your spouse, or even a friend whom you're caring for. Whoever it is, the strain that being a caregiver can place on us may be intense.
And it can make you truly feel as though you're all alone in this endeavor. Despite the numerous people in your life, the loved ones who always say they're there for you, when push comes to shove and an aging senior needs care, you tend to do it alone.
This leads to added stress and strain.
Caregiver stress is a real concern for the millions upon millions of family caregivers supporting aging parents and other loved ones across the country. Make no mistake: it is stressful.
And it is a job.
Just because you might assume this is your responsibility, something you have no choice about, doesn't make it so. You are not obligated to give up your life to make sure an aging parent or other person in your life has the right level of care and support.
And it certainly doesn't mean you have to continue doing this job alone.
Rely on experienced help.
Whether you have someone else helping you to some degree, experience makes a difference when it comes to supporting elderly and disabled adults.
Home care is one of the best options most family caregivers could consider, but they don't for any number of reasons.
A lot of people never think about home care simply because they know little to nothing about it. They may assume it's for someone else, someone who has more significant challenges than their aging loved one.
Or they might have preconceived notions about home care that aren't true. Misconceptions are easy to come by, especially in our social media fueled world.
But the truth is that experienced home care agencies are the best support for elderly and disabled adults who wish to remain home. And the best part is you don't need to hire someone for full-time or around the clock care if you don't want.
In fact, home care agencies offer some great flexibility of hours for their aides. And that means you will no longer have to feel as though you're alone in this battle, because you're not.
If you or an aging loved-one is considering a Caregiver in Joplin, MO please contact the caring staff at Adelmo Family Care today at (417) 206-4576.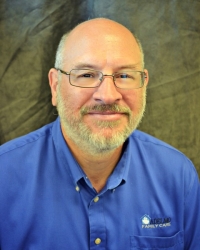 Latest posts by John Good
(see all)