Do You Want to Help Improve Your Elderly Loved One's Immune System? Have Them Eat These Foods!
Unfortunately, there are many elderly adults who have a weakened immune system. This could be caused by a specific health condition or just due to their age. Regardless, if you are a family caregiver of an elderly adult, there are some ways that you can help to improve their immune system. One of the best things your elderly loved one can do is to eat healthier snacks and meals.  
Yogurt
Yogurt is one of the best foods for boosting an immune system. The main reason for this is because yogurt is filled with probiotics. These probiotics help to clear the intestinal tract and gut of germs that cause illnesses and diseases. If your elderly loved one is being cared for by an elder care provider, you should have that provider encourage your loved one to eat yogurt for breakfast or even for a snack. Greek yogurt is the best option for boosting an immune system.  
Shellfish 
If your elderly loved one isn't allergic to shellfish, things such as clams, crabs, lobsters, and oysters would be great for boosting their immune system. These types of foods help the white blood cells in your elderly loved one's body to make more proteins. These proteins will then help to fight off any virus that is trying to attack their body. Mackerel, salmon, and herring are other great options for reducing inflammation when your elderly loved one is already sick. It is recommended that people eat 1 serving of shellfish or seafood each week.  
Garlic 
Garlic can help to boost your elderly loved one's immune system, as well. Research shows that garlic is filled with allicin, This is a compound that helps to fight off illnesses. If your elderly loved one is starting to feel like they are getting sick, this would be the best time for them to eat some garlic.  
Spinach 
Spinach is considered a superfood. They are filled with many health-boosting properties such as Vitamin C, potassium, and folic acid. Your elderly loved one can eat spinach in their salad, smoothies, or in scrambled eggs for breakfast.  
Honey 
Studies also show that honey has benefits to the immune system, as well. It has been used for many years in fighting off a cold. Honey is filled with antioxidants. These will kill bacteria that cause coughs, ear infections, and sore throats. You can have your elderly loved one add honey to their oatmeal, smoothies, or tea.  
These are just some of the foods that you can have your elderly loved one eat to boost their immune system.  
If you or an aging loved-one is considering Elder Care in Pittsburg, KS please contact the caring staff at Adelmo Family Care today at (417) 206-4576. 
Sources 
https://www.prevention.com/food-nutrition/healthy-eating/a20503059/power-foods-that-boost-immunity/ 
https://www.scmp.com/magazines/style/news-trends/article/3049550/9-foods-defy-flu-and-cold-and-boost-your-immune-system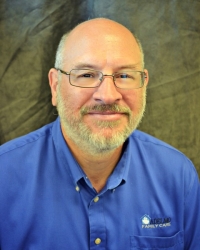 Latest posts by John Good
(see all)