Why Is Your Senior Losing Muscle Mass?
Losing muscle mass is a big problem for your elderly family member. She can find herself losing her balance and being unable to be as mobile as she used to be, simply because she's lost more muscle mass than she realizes. Correcting the problem can mean first understanding what causes it.
Her Activity Levels Decreased
When your elderly family member isn't moving around much, her muscles aren't working. Muscles that don't work and don't move don't stick around. That's usually the biggest reason for people to lose muscle mass. Talk to your senior's doctor about how much movement is right for her before she decides to start exercising or otherwise moving more.
She's Not Eating Enough, Especially Protein
Food gives your elderly family member the building blocks her body needs in order to function. If she's not eating enough, those building blocks come from other places, like burning fat or muscle to keep her body going. Eating more protein is something else that might help your senior if she's having trouble maintaining the muscles that she has.
She's Got Health Issues that Cause Her to Lose Muscle
Chronic illnesses can keep your senior bedridden, which definitely causes muscle loss, but they can also steal the nutrients that her muscles need. That also causes muscle loss and can become a vicious cycle. As your senior's body becomes weaker, it's more difficult for her to battle her chronic illness.
Her Hormone Levels Are Different
Both men and women experience changes to their hormone levels as they age. Those different hormone levels cause all sorts of changes, including muscle loss. Your elderly family member's doctor may recommend hormone replacement therapy in order to correct issues that are becoming a problem.
Neurological Changes Are at Play
Your senior's body uses nerves to communicate throughout her body and if those nerves aren't functioning properly, they're not communicating the right information. This creates problems in all sorts of ways, but it can especially be a problem when it comes to maintaining the muscle strength and tone that she currently has.
If your elderly family member is losing muscle mass, she can still do something about it. But in the meantime, it might help for her to have help with some of the tasks that she still has to manage. Elder care providers can be the perfect answer because there's so much that they can handle for your senior, leaving her free to take care of her health.
Excerpt: It's really common for aging adults to lose muscle mass. There are so many reasons behind this change.
If you or an aging loved-one is considering Elder Care in Neosho, MO please contact the caring staff at Adelmo Family Care today at (417) 206-4576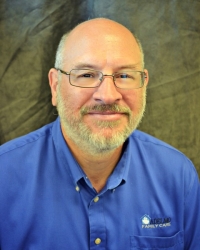 John Good owns and operates Adelmo Family Care.He lives on a small acreage north of Webb City and has lived in the area since 1972.John started Adelmo Family Care in 2009 when he saw a need to be filled. He felt that the area needed a quality, locally run agency that would focus on three key ingredients; compassion, professionalism and independence.

To provide the safest and most qualified caregivers, John felt it was important to properly screen and train caregivers before they were invited into the homes of the families being care for.No caregiver is introduced to a client before being taught the Adelmo Standard.

Adelmo is German for Noble Protector, a name that projects what Adelmo Family Care strives to be.It is our goal to protect our elderly from having to move somewhere they do not want to go, while remaining safe, secure and independent.

Care is our Product and Independence is our Goal.We are there for you when you need to have some help to continue to live independently, at your direction, in your home. We will work with you to get you as fit as possible so you may become completely independent once again, if at all possible.

We provide compassionate care, a watchful eye and a helping hand to our clients and their families.

We can't wait to meet you!
Adelmo Family Care is a member of the Home Care Association of America, The Senior's Choice, The Webb City Chamber of Commerce, The Joplin Area Chamber of Commerce and several local senior committees.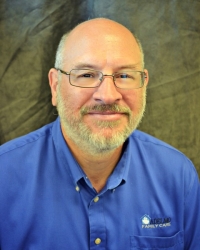 Latest posts by John Good (see all)