Everyday Caregiver Tips That Make Life Easier
As a family caregiver to an older adult, you face new challenges every day. Wouldn't it be nice if you were armed with some tips that prepare you to overcome those challenges before you ever even encounter them? We thought so, too. That's why we gathered these helpful tips from experts across the Web and put them in one handy article. We hope they make being a caregiver just a little easier for you.
Ask the Older Adult Questions
Caregivers want to meet the needs of their elderly family members, but that can be hard to do if you're not sure what their needs are in the first place. Take time to talk to the senior about what they believe would be most helpful to them. Show that you're listening by repeating what they've expressed in your own words. For example, if they say they don't think they need help, respond by saying, "I understand you like your independence and would like to do more on your own." It's okay to offer suggestions and your opinion but avoid starting an argument.
Make a Meal with Whatever is On Hand
When you haven't had time to grocery shop, it can be hard to put a meal together using what is in the cupboards and refrigerator. Caregivers can avoid wasting time trying to figure out a meal by letting the website MyFridgeFood.com do it for them. Check off the ingredients you have, and the website gives you ideas for what you can make.
Laugh More
Caregivers need joy in their lives and so do the older adults they care for. Remember to keep a sense of humor. It's okay to laugh about the situations you and your senior family member find yourselves in, just so long as they are laughing, too, and know you're not laughing at them. You might also find things you can laugh at together, like a favorite sitcom on television or a comedy movie.
Learn to Accept Help
Accepting help from others is a difficult thing for many caregivers. You may think you need to do everything yourself or feel like you should be able to. However, that's not realistic. If someone asks you how they can help, give them some ideas. It can be helpful to make a list of tasks you feel comfortable delegating, so that you have suggestions ready when asked. For example, you might ask them to cook a meal, run an errand, or spend a few hours with the older adult while you take a break.
If you or an aging loved-one is considering a Caregiver in Webb City, MO please contact the caring staff at Adelmo Family Care today at (417) 206-4576.
Sources
https://www.webmd.com/healthy-aging/ss/slideshow-everyday-tips-for-caregivers
https://dailycaring.com/tips-tricks-for-caregivers-2-everyday-life-tips/
https://www.heart.org/en/health-topics/caregiver-support/top-10-caregiver-tips-for-staying-healthy-and-active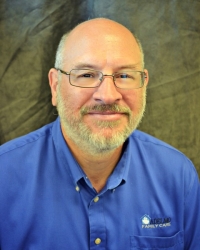 Latest posts by John Good
(see all)