Factors That Cause Age-Related Memory Issues
Usually, when people get to 50 and older, they start having some age-related memory issues. However, for some people, it is only for a random thing and not very often. When it comes to true age-related memory issues, someone has a difficult time recalling information on a regular basis. They may forget the times, dates, or names of things that they have known for a long time. These changes will be quite noticeable. The two most commonly affected spots of the brain that are affected are the frontal lobes and the hippocampus. It is important, as one of the family caregivers, to know more about the reasons for age-related memory issues.
Anxiety and Stress
Two of the things that may lead to age-related memory loss are anxiety and stress. As people get older, they may get anxious about not being able to do things they once were able to do. Their physical or mental state may be stopping them from doing these things. In addition, it is tougher for older people to overcome obstacles that life throws their way. Both anxiety and stress can ruin the working memory. If you know that your loved one is under quite a bit of anxiety and stress, it is best to do something about it right away. Don't wait until it destroys their memory.
Medications
There are certain medications that can alter one's brain chemistry. By doing this, the medications are directly affecting that person's memory in a negative way. In fact, more than half of the people who are 50 years and older take some sort of prescription medication. As people get even older, they are likely to be taking even more medications. In some circumstances, the medications can cause memory loss. It is important to talk to your loved one's doctor about the medications they are taking and whether those will contribute to memory loss.
Sleep Issues
It is also important to note that sleep issues could affect an elderly person's memory. As someone gets older, their chances of having some sort of sleep issue increases. Any disruption in someone's regular sleep cycle can lead to at least a mild form of memory loss. Getting regular sleep is important for your loved one. If they are experiencing any sleep issues at this time or in the future, be sure to talk to their doctor about it right away. The sooner you get their sleep issues under control, the less likely it will be that their memory is affected.
These are some of the factors that can cause age-related memory issues. There is a multitude of different memory issues that could be caused by these factors. In addition, the severity of memory loss could vary quite a bit, as well. If your loved one is experiencing memory loss, you might need to hire a home care provider to help take care of them.
If you or an aging loved-one is considering Homecare in Pittsburg, KS please contact the caring staff at Adelmo Family Care today at (417) 206-4576.
Source
https://www.ncbi.nlm.nih.gov/pmc/articles/PMC1123445/
https://www.ncbi.nlm.nih.gov/pmc/articles/PMC4573668/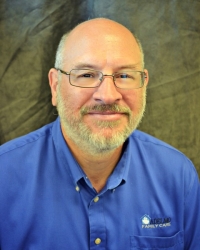 John Good owns and operates Adelmo Family Care.He lives on a small acreage north of Webb City and has lived in the area since 1972.John started Adelmo Family Care in 2009 when he saw a need to be filled. He felt that the area needed a quality, locally run agency that would focus on three key ingredients; compassion, professionalism and independence.

To provide the safest and most qualified caregivers, John felt it was important to properly screen and train caregivers before they were invited into the homes of the families being care for.No caregiver is introduced to a client before being taught the Adelmo Standard.

Adelmo is German for Noble Protector, a name that projects what Adelmo Family Care strives to be.It is our goal to protect our elderly from having to move somewhere they do not want to go, while remaining safe, secure and independent.

Care is our Product and Independence is our Goal.We are there for you when you need to have some help to continue to live independently, at your direction, in your home. We will work with you to get you as fit as possible so you may become completely independent once again, if at all possible.

We provide compassionate care, a watchful eye and a helping hand to our clients and their families.

We can't wait to meet you!
Adelmo Family Care is a member of the Home Care Association of America, The Senior's Choice, The Webb City Chamber of Commerce, The Joplin Area Chamber of Commerce and several local senior committees.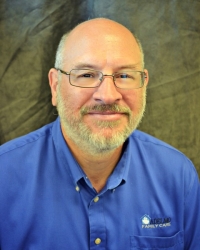 Latest posts by John Good (see all)