Five Films That Fill Your Mom's Passion for Travel When She's Unable to Leave Her Home
When your mom cannot travel but would still love to be able to explore a new country, movies can help. When her health makes it hard for her to leave her home, take her somewhere new by watching these movies. 
The Best Exotic Marigold Hotel
Judi Dench stars in this movie about a group of older Brits who don't want to end up in a sterile retirement community. Instead, they read brochures about a lavish retirement community in Jaipur, India, where they can live a life of luxury. The problem comes down to truth in advertising. One young Indian man's dream to turn the rundown building into this dream community may not be everything he hoped if he can't convince them that this is their dream retirement destination.  
Crazy Rich Asians 
Rachel, an American professor, travels to Singapore to attend a wedding with her fiance. There, she learns that Nick didn't tell her just how well-to-do his family is, and she's met by many women from his social circle who feels she will never fit in. 
Roman Holiday 
Though it's a black and white film, this oldie starring Gregory Peck and Aubrey Hepburn brings Rome to life. Hepburn plays a princess who simply wants to be just another tourist and Peck is a reporter who realizes who he's helped and decides to let her be an average person while he takes her on a grand tour of Rome. 
The Trip 
The Trip started as a TV series but ended up being edited into a film. In the film, Steve is hired to tour restaurants around northern England. When his girlfriend breaks up with him prior to the job, he invites a colleague to join him. 
Under the Tuscan Sun 
Diane Lane starred in this movie about a new divorcee who purchases an Italian villa in hopes of starting a new life far away from her cheating ex. There, she begins restoring her villa, exploring the Amalfi coast, and helping a couple find everlasting love despite obstacles. 
What do you do when you can't stop by and spend the day with your mom? Have you thought about elderly care services? A caregiver could pop in and watch a movie with her. After the movie, the caregiver could cook meals based on the foods or areas featured in the movie. Call an elderly care agency to arrange companionship and meal transportation services. 
If you or an aging loved-one is considering elderly care in Joplin, MO please contact the caring staff at Adelmo Family Care today at (417) 206-4576.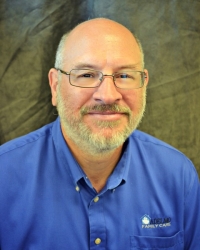 Latest posts by John Good
(see all)