Four Big Issues You Need to Avoid as a Caregiver
Some of the decisions you make for yourself as a caregiver are ones you wouldn't want for your senior. If you're doing some of these things, you might be hobbling your own abilities to be the caregiver you want to be. Try turning at least one of these around and see what it does for you and for your energy levels.
Rarely Eating Well
If you spend most of your day just "grabbing something quick" to eat, you're likely not getting a balanced diet on a regular basis. Your eating habits, whether they're good or not so good, have a huge influence on how you feel and what you're able to accomplish. You need to be making solid choices daily so that you're fueling your body and your brain appropriately.
Avoiding Exercise
You might feel as if exercise is one of those things that you can do without. For a time, you might be able to. But exercising regularly helps to build your stamina, build your strength, and ensure that your body is getting what it needs. If you haven't exercised in a while, talk to your own doctor about whether it's okay for you to get out there and get moving.
Not Letting Yourself Heal
If you're sick, do you let yourself be sick? Lots of times caregivers tend to will themselves out of being sick rather than tending to themselves. You're a human being and unfortunately, sometimes that means you're going to need to rest and to allow yourself to heal up from illness or injury. This is really important if you're constantly burning the candle at both ends.
Depriving Yourself of Sleep
Sleep is part of what your body needs in order to keep itself running well. If you're not allowing yourself to sleep, especially if you're neglecting the other three parts of this equation listed above, then you're likely feeling run down constantly. There are times you might have a medical reason for not sleeping well and if you suspect that's the case, you need to investigate your options.
These four issues make caregiving far more difficult on you than it has to be. Chances are good that you need to line up more help for yourself so that you can take some time and re-evaluate what you're doing. Senior care providers can meet that need so that you can come back energized and ready to go.
Excerpt: If you're doing any of these four things, you're likely making your own job as a caregiver more difficult.
If you or an aging loved-one is considering home care in Pittsburg, KS please contact the caring staff at Adelmo Family Care today at (417) 206-4576.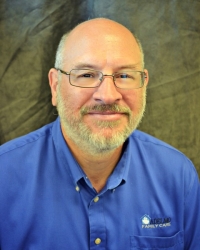 John Good owns and operates Adelmo Family Care.He lives on a small acreage north of Webb City and has lived in the area since 1972.John started Adelmo Family Care in 2009 when he saw a need to be filled. He felt that the area needed a quality, locally run agency that would focus on three key ingredients; compassion, professionalism and independence.

To provide the safest and most qualified caregivers, John felt it was important to properly screen and train caregivers before they were invited into the homes of the families being care for.No caregiver is introduced to a client before being taught the Adelmo Standard.

Adelmo is German for Noble Protector, a name that projects what Adelmo Family Care strives to be.It is our goal to protect our elderly from having to move somewhere they do not want to go, while remaining safe, secure and independent.

Care is our Product and Independence is our Goal.We are there for you when you need to have some help to continue to live independently, at your direction, in your home. We will work with you to get you as fit as possible so you may become completely independent once again, if at all possible.

We provide compassionate care, a watchful eye and a helping hand to our clients and their families.

We can't wait to meet you!
Adelmo Family Care is a member of the Home Care Association of America, The Senior's Choice, The Webb City Chamber of Commerce, The Joplin Area Chamber of Commerce and several local senior committees.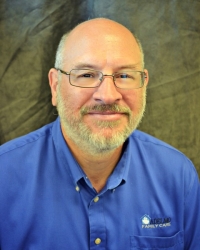 Latest posts by John Good (see all)