Four Solutions When You're Having Trouble Talking to Your Senior
Not every conversation is going to go how you want it to go with your elderly family member. But when it seems like every conversation devolves faster than ever before, that can get incredibly frustrating for both of you. You might need to try some new techniques for communicating with her that open things up a little bit.
Are You Helping More than You Should?
One of the issues you might be facing if you and your senior aren't communicating well could be that she feels you're helping too much. This sounds like it's not possible, but it really can be the case. Talk to your senior about whether you're overstepping your boundaries with her and what she really needs from you. Make sure she knows that you're genuinely looking for information.
Practice Listening More Than You're Talking
You might also be talking more than you're listening, which is easy to do. Try to take a deep breath a little more often and just actively listen. This is going to encourage her to talk to you more, too, believe it or not. When she feels like you really are listening, she'll open up to you more and that can make a massive difference.
Imagine You're Her
When you put yourself in your senior's position, you might be able to see where she's coming from a lot more readily than if you stick with your own perspective alone. What you see as important or vital, she may validly see as unimportant for her daily life. It can help a lot for you to simply acknowledge that, even if that acknowledgement doesn't change anything that you're going to do. It still helps her to feel heard.
Look at Caregiving as Something You're Doing Together
You're doing a lot as your senior's caregiver, that's not in dispute at all. But you're in this experience together. Sometimes it can be important for your elderly family member if you look at caregiving as a partnership and something that you're doing together. Even if you're acknowledging this as a formality, it can help you both to get along a bit better.
Your relationship with your senior may have its ups and downs during your time as her caregiver. That can be a normal part of life, but it can definitely complicate the caregiving experience. How you each approach the issue matters a lot, both now and down the line a bit.
If you or an aging loved-one is considering a Caregiver in Joplin, MO please contact the caring staff at Adelmo Family Care today at (417) 206-4576.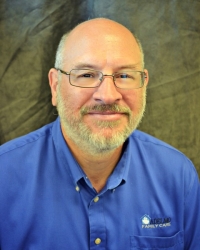 John Good owns and operates Adelmo Family Care.He lives on a small acreage north of Webb City and has lived in the area since 1972.John started Adelmo Family Care in 2009 when he saw a need to be filled. He felt that the area needed a quality, locally run agency that would focus on three key ingredients; compassion, professionalism and independence.

To provide the safest and most qualified caregivers, John felt it was important to properly screen and train caregivers before they were invited into the homes of the families being care for.No caregiver is introduced to a client before being taught the Adelmo Standard.

Adelmo is German for Noble Protector, a name that projects what Adelmo Family Care strives to be.It is our goal to protect our elderly from having to move somewhere they do not want to go, while remaining safe, secure and independent.

Care is our Product and Independence is our Goal.We are there for you when you need to have some help to continue to live independently, at your direction, in your home. We will work with you to get you as fit as possible so you may become completely independent once again, if at all possible.

We provide compassionate care, a watchful eye and a helping hand to our clients and their families.

We can't wait to meet you!
Adelmo Family Care is a member of the Home Care Association of America, The Senior's Choice, The Webb City Chamber of Commerce, The Joplin Area Chamber of Commerce and several local senior committees.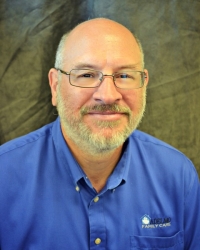 Latest posts by John Good (see all)