Four Things to Think about When it Comes to Your Senior's Diet
Your elderly family member might not be eating the way you want her to right now and that can have a big impact on her health. But if you try to revamp everything right away, you're likely to run into problems. 
Find out What She's Already Eating
Getting some details about your senior's current diet is a good idea. After all, she might be eating better than you fear. Keeping a food diary for a week or two can help you to see what her habits are and what she's leaning toward in terms of food. Remember that in the beginning, you're not worrying about making changes. The first few days at least are about seeing what's going on now so that you know what's working and what isn't. 
There Are Healthy Foods She Likes 
It might be surprising for both you and your senior, but there are healthy foods that she likes and will eat. She may not think about them as healthy foods right away, but that doesn't mean they don't have nutritional value that pays off for her. Keeping that food diary will help you to spot the healthy options that are already a part of her habits. You don't want to lose those, so it's important to figure them out. 
Small Changes Over Time Are Easier to Achieve  
When you're ready to start adjusting your senior's diet, talk to her doctor first. You'll have a better idea what needs to change and in what ways. But keep in mind that those are final goals. If you're trying to make big changes right out of the gate, your elderly family member is likely to be frustrated and you'll end up disappointed. It's a lot easier to make smaller changes over time and commit to those before making more changes. 
Avoid Making it All Complicated 
Something else you want to avoid is coming up with complicated systems or adjustments for your senior to make. If she's relying a lot on pre-packaged foods now, for example, it's unrealistic to expect that she's going to start cooking from scratch right away. There are other ways to make some of those changes that require less effort from your senior, like bringing in elderly care providers to do the cooking. That enables your senior to benefit from homecooked meals without having to put in that effort herself. 
By going slowly and giving your senior time to adjust, you and she can make some big headway on her diet. Before long, she'll feel better and you'll know it's because she's eating better, too. 
If you or an aging loved-one is considering Elderly Care in Joplin, MO please contact the caring staff at Adelmo Family Care today at (417) 206-4576.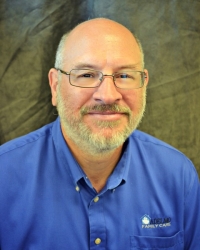 Latest posts by John Good
(see all)