Fun Activities for Caregivers and Seniors
A professional caregiver will be spending tons of time with a senior, which means they will have to find things to fill up the time. 24-hour home care will have multiple sets of caregivers coming in the house to ensure the senior is safe around the clock. This leaves a lot of hours in the day that need to be filled. Luckily, there are tons of activities to choose from.
Many people only think of doing family activities with a senior, but chances are you won't be able to see them as much as you'd like. Some seniors no longer have any family left, meaning they live alone with 24-hour home care assistance. It is important to ensure the senior stays happy and healthy. Part of that is having a certain amount of social interaction, and that is why 24-hour home care should always find activities to do together.
Caregivers are companions who spend quality time with the senior providing friendship and quality time together. They also help manage the household so a senior can age in place without feeling like they're losing their independence. 24-hour home care helps those who don't sleep well but need to be managed during the day. They cannot handle medications, but they can help remind seniors to take medicine and fix food for them to take with it. If your professional caregiver needs ideas to help keep seniors entertained, take a look at this list of fun ideas.
Activities for Seniors and Caregivers
What a caregiver does with a senior will depend on the time they are watching the senior and what the older adult likes to do. If a senior struggles with dementia and is up at 3 am activities will be different than those performed at 3 pm. 24-hour home care will help monitor and manage a senior through the day and ensure their safety. Here are some daytime ideas that a senior and caregiver can do.
20 Questions
If this is a new relationship a caregiver will want to get to know the senior. There are games like 20 questions and other games a caregiver can buy to help get to know each other. These can fill up time during dinner or lunch and allow a better understanding of each other. You may find out some surprising things about each other.
Board Games
Every caregiver will have to keep in mind the abilities of the senior. Sometimes a senior may not be able to go for walks or spend hours gardening together. That is okay because there are tons of other activities to do together like board games. Find out what their best strength is. If a senior loves strategies, maybe a long game or risk can be played together. If they love short games involving tons of thinking, chess could be a brilliant option. Even if a caregiver doesn't know how to play the game, a senior may be able to teach them.
Puzzles
If a senior will need help for a long period of time it's time to pull out a huge puzzle. Clear off a table and find a 1,000 or bigger piece puzzle. Caregivers can help work on it with the senior and make small talk to get to know each other.
If you or an aging loved-one is considering 24-Hour Home Care in Joplin, MO please contact the caring staff at Adelmo Family Care today at (417) 206-4576.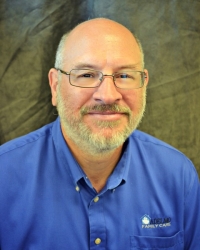 Latest posts by John Good
(see all)