Help Your Mom Get Past Insomnia and Get a Full Night's Sleep
In the study Insomnia in the Elderly: A Review, it was revealed that almost half of all the participants reported dealing with periodic insomnia. They reported having nights when falling asleep or staying asleep was problematic. Around 2 out of 10 participants experienced chronic insomnia.
Your mom is having a hard time getting a full night's sleep. Is there anything you can do to help her get back to a normal sleep pattern?
Plan an Earlier Dinner
Going to bed with too full a stomach can impact how easy it is to fall asleep. If the stomach is full and trying to digest food, laying down may cause acid reflux or heartburn. The pain and discomfort will make it hard to get to sleep.
Eating earlier and giving the stomach a chance to digest some of the food prior to bed prevents this. If your mom goes to bed at 9 p.m., a 5 p.m. meal will be better than one at 7 p.m.
It's also advantageous to limit beverages after dinner. Sips of water are okay, but your mom will have a harder time staying asleep if she's had a full pint of water right before bed. She'll wake with a full bladder in the middle of the night.
Create the Right Sleep Environment 
Creating a beneficial sleep environment will help. If there's a lot of street noise, curtains that help block some sound may help. Even better, get a smart speaker or radio that plays white noise to help block out the noise. A smart speaker playing ocean or bird sounds may help. Some people find that running a fan all night helps.
Your mom doesn't want too many blankets. She needs to stay warm, but if she's too warm, she'll wake up. A sheet, blanket, and light quilt are good to start with. Have blankets near the bed that she can add if she's cold. Spray them and any pillows with a relaxing scent like lavender to help soothe your mom as she goes to sleep.
If your mom is making some of the common mistakes that increase the risk of insomnia, call a senior care agency for advice. There are several services that can help. Caregivers can make sure she's not napping all afternoon. They can have dinner ready at an earlier hour.
Caregivers are there to offer reminders when it's time to take her medications. They can also encourage her to get enough exercise every day. Talk to a senior care specialist to discuss these services and prices. 
If you or an aging loved-one is considering Senior Care in Carthage, MO please contact the caring staff at Adelmo Family Care today at (417) 206-4576. 
Sources: 
https://www.ncbi.nlm.nih.gov/pmc/articles/PMC5991956/#B5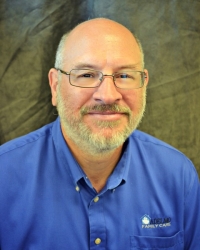 Latest posts by John Good
(see all)