Helping a Senior Deal With Parkinson's Disease
Parkinson's disease is a kind of neurodegenerative disease whose symptoms and difficulties increase with time. These difficulties frequently accelerate as the disease progresses- which is why it is categorized under progressive diseases. So, naturally, the people who care for people who are affected by this disease should focus on adaptation.
These adaptations include their home environment and basic day-to-day routines. And as often seniors are prone to Parkinson's disease, quality of life will worsen for the patients as the disease progresses its stages. It is important for their plan of care to be in sync with this progression. The key here is to anticipate and accommodate the changes that will occur in order to keep up the quality of life for the patient and their independence. Home care assistance can help with this problem.
Symptoms
There are several symptoms that can be an indication for Parkinson's disease. Continuous body shivering is the most common in the elderly who have this disease. Imbalance, struggling with movement and stiffness are among many of the main indicators. Frozen facial expressions are a common phenenomem as well with muffled speech. The most interesting thing is that neither a blood test nor any X-ray can diagnose this condition. However, the very beginning of the symptoms can be very mild and often get unnoticed in the early stages.
Even if diagnosed early, symptoms do not need any medication but rather, thorough quality care. These physical changes can affect the day-to-day routines of your seniors to the point where they face difficulties getting dressed or even walk properly. At that time your loved ones may need special professional care, an area where home care assistance can be helpful.
Home Safety Considerations for Parkinson's Disease
As mobility is the area affected the most, assuring safety for the patient is paramount. Accessibility in the home for the patient is a top priority as well. As seniors with PD often use support for their mobility like canes or walker, a wide clear pathway in the rooms in the house is important. The following home elements can cause difficulty for a senior inside the home with limited mobility to get around their home safely.
Floor coverings
Naked wire lightings
Home decor or showpieces
Clumsy furniture arrangements
Uneven flooring
Narrow bathroom entrance
Conclusion: Helping a Senior Deal With Parkinson's Disease
For a senior, your loved ones, the symptoms of the disease can impact their physical, mental and social abilities. But home care assistance can make it way easier to minimize the effects of the condition. By having proper knowledge about PD and planning accordingly, caregivers may be able to better anticipate the changing needs and resolve them properly before they can negatively impact your loved ones. It can also enable you to ensure your loved one's independence and preserve their physical functionality- which will allow them to be in their own home for a longer period of time and lead them to a better quality of life.
If you are interested in learning more about home care assistance, give us a call today!
If you or an aging loved-one is considering home care assistance in Webb City, MO please contact the caring staff at Adelmo Family Care today at (417) 206-4576.
Sources:
https://bmcpalliatcare.biomedcentral.com/articles/10.1186/1472-684X-11-20
https://onlinelibrary.wiley.com/doi/full/10.1002/jppr.1683
https://www.ncbi.nlm.nih.gov/pmc/articles/PMC6179875/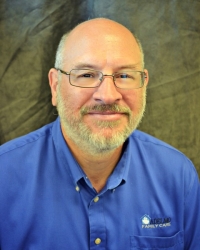 Latest posts by John Good
(see all)