Helping Seniors With Celiacs
If you have an older parent or loved one with celiacs, it can be harder to manage as they get older. Many prepackaged foods have gluten or other things that can upset a senior's stomach. As someone ages, it can be harder to cook fresh foods, and they turn to easy meals to cook, which isn't always the best for their health. One good way to ensure the senior is following their diet is by hiring a companion at-home care company that will send someone to help meal prep for the week.
A companion at home care assistant will develop a care plan that includes what foods a senior needs to stay healthy. They will help meal prep, grocery shop, and read all packages to ensure they are not eating gluten.
If you have been worried about your parent or parents being on their own battling with celiacs disease, hiring a companion at home care assistant can be one of the best ways to ease your fear. Here are some other ways to help a senior deal with celiacs.
How To Help a Parent With Celiacs
Celiac is a lifelong disease that affects people in several ways. Not all people have the same symptoms, and the symptoms can range, making them hard to detect. However, if your parent or grandparents have always struggled with celiacs, it will be essential for them to maintain their diet even as they get older.
Check All Packaged Foods
Most of us, including older adults, eat some packaged foods. Most of the grocery stores are filled with more prepackaged foods than fresh foods. It can also be challenging for seniors to move around and stay motivated to cook those fresh foods. If your loved one eats packaged foods, it will be essential to check the ingredients. The labels are made so tiny they can be hard to read. A companion at home care assistant will help read through all of the labels ensuring there is no gluten.
Check Vitamins For Gluten
Seniors may take more vitamins than you are aware of, and some of those vitamins contain gluten. It will be important to help the senior check the ingredient list on the packaging. It will also be essential to tell the doctor of the gluten allergy to ensure they are not prescribing anything containing gluten traces. The companion at home care specialist will help remind the senior of the allergy during the doctor's appointments. Although most doctors will already have allergies listed, it can be important to remind them every so often.
Create Meal Plans and Prep
If the senior struggles with cooking and eating healthy, it can be a sign it is time to get a companion at home care assistant to help meal prep. They can design healthy meals that avoid gluten and taste delicious. They may focus on fresh fruits and vegetables. Buying containers that can be preheated allows them to cook and portion out the right-sized meals, and then the senior can heat them up throughout the week.
If you or an aging loved-one is considering Companion at Home Care in Joplin, MO please contact the caring staff at Adelmo Family Care today at (417) 206-4576.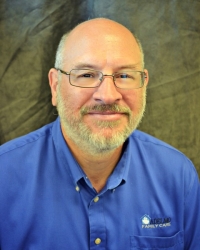 Latest posts by John Good
(see all)