Home Care can Support Family Caregivers of People with Dementia
Rex enjoyed caring for his wife, Lucille. Lucille had mid-stage dementia, and needed some help with dressing and bathing. She could no longer cook or remember when to eat, but she was doing well with Rex's support. She needed occasional reminders and reassurance, but Rex felt he was doing okay.   
Rex had some health issues of his own. His vision had been fading and he had a little heart trouble, but nothing he felt was too serious. Rex and Lucille's daughter Rebecca had been encouraging them to hire some home care help, but Rex had been putting it off. He told Rebecca he would think about it, but hadn't made any actual progress. He really didn't think it was necessary, and it felt like too much trouble at the time.  
One morning Rebecca called Rex in tears. "Dad," she sobbed, "I had the worst dream. Have you hired home care yet? I would feel so much better if you did. I just hate being so far away from you both. What if something were to happen? I feel so helpless!"
Rex reassured Rebecca he would call home care right away if it would help her feel better. As soon as they hung up the phone, he called the agency. The phone call was surprisingly quick and easy. They talked about what was needed — "Not much!" Rex had said, but when they got to talking he realized that there were several things that home care could do that would be helpful.  
He hadn't realized they could drive them to appointments. He wouldn't have to call the taxi and wait around for pick up after the appointments. In fact, the caregiver would be able to wait with Lucille during Rex's appointments so he could concentrate better on what the doctor was saying! 
He agreed to have caregivers start taking him to appointments. They would also spend one afternoon a week helping with laundry and light housework. 
Lucille liked the caregiver very much. She liked helping her with the laundry and housework. She seemed to really enjoy the female companionship. Rex thought Lucille seemed more relaxed in general after the days she had a chance to be helpful, productive and engage with someone else socially. 
As fate would have it, the caregiver was present one afternoon when Rex suddenly experienced a massive headache and extreme weakness on one side of his body. He couldn't speak clearly. The caregiver called 911 and made arrangements to stay with Lucille while an ambulance took Rex to the emergency room. 
The doctors told Rex he had had a stroke. They said that the caregiver's quick response, and Rex's immediate medical attention, had made a huge difference to his recovery.  
It was a simple matter to increase home care services while Rex was in the hospital. Rex was grateful he didn't have to worry about Lucille's care. Lucille already knew the caregiver, which reduced stress for her. The caregiver was able to bring her to see Rex in the hospital, help with her personal care and reassure her as often as she needed.  
Rebecca was so thankful that Rex had made the call to initiate home care when he did — and Rex was too! It had made such a difference in how smoothly their emergency had resolved. It was nowhere near the crisis it would have been had home care not been involved.  
If you or an aging loved-one is considering a Caregiver in Pittsburg, KS  please contact the caring staff at Adelmo Family Care today at (417) 206-4576. 
Sources 
https://www.cdc.gov/stroke/signs_symptoms.htm 
https://www.alz.org/media/documents/alzheimers-dementia-activities-at-home-middle-late-b.pdf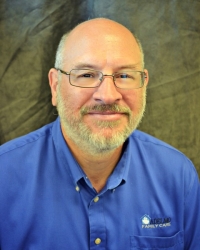 Latest posts by John Good
(see all)