Is Your Senior's Mobility Creating Safety Concerns?
Your senior's mobility can be a problem simply because she's unable to move how she wants to move, but it can pose other issues for her as well. The biggest problems might be related to her health and her safety. When you notice that some of these issues are cropping up, you may need to take some action.
Your Senior or Her Home Look Different than Usual
When it's difficult to keep up with certain tasks, your senior or her home will start to look a little bit different. At first you might not even be able to fully put your finger on what the changes are. Your senior might just look a little unkempt or as if she's trying a new look. But when you start really paying attention, you'll be able to spot what's changed and what isn't getting done that was handled before.
Look for Spoiled Food or Bad Food Choices
Is your senior eating differently now? Perhaps in the past she was able to cook every day, but now that's more difficult. As a result, she might be eating out a lot more or she might be relying on meals that she can throw in the microwave. This could also mean that she's got groceries, but they're not getting eaten before they go bad. This can be a big health issue for your senior.
Light Bulbs Are Burned Out
Light bulbs in particular might not be in the most convenient spots for your aging family member. That's just one example, but it's a fairly obvious one. Start paying attention to whether certain lights are never turned on anymore or which ones just don't seem to work. If your senior's having a hard time replacing light bulbs, she could be having problems with other small maintenance issues, too.
Paper, Mail, and Other Items Are Piling Up
When your elderly family member has been neat as a pin in the past, piles of mail, paper, and other items are pretty obvious. Those piles might be growing even more than you think, too. Lots of important paperwork can hide in between junk mail and other pieces of mail that your senior hasn't properly dealt with yet. It might be too exhausting for her or she may feel as if it's a waste of time. Regardless, someone needs to sort those piles.
It's vital that you get a full understanding of your senior's ability to remain safe, even if her mobility has changed. Home care providers can help her to handle all of these tasks and more, while also assisting with her mobility concerns. If your senior is open to this sort of solution, you might find that both of you are able to breathe easier afterward.
If you or an aging loved-one is considering home care in Joplin, MO please contact the caring staff at Adelmo Family Care today at (417) 206-4576.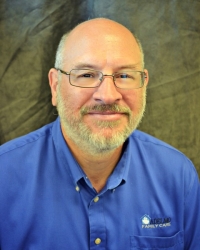 Latest posts by John Good (see all)