How Can You Tell if Isolation and Loneliness Are Affecting Your Mom?
In an Administration on Aging report, around 3 out of 10 adults were reported to be living alone. Some people do well on their own and never feel isolated or lonely. However, many others do, and you need to know if your mom is suffering from social isolation.
Loneliness and isolation have been found to increase the risk of physical health issues like diabetes, heart disease, and high blood pressure. It's also linked to mental and cognitive issues like Alzheimer's disease, anxiety, and depression. If your mom is lonely or isolated, it could be impacting her well-being.
Does She Drive?
If your mom no longer drives, it may impact how social she is. She can't leave the house, so she goes days or even weeks without seeing another person. That can make her feel more isolated and lonely.
How Often Does Your Mom Have Visitors?
Since she retired, your mom's closest friends have moved out of state. She doesn't know her neighbors. You live in another state, but your mom doesn't want to move closer to you. It is frustrating, but you get her desire to stay in a neighborhood and community she's familiar with.
How often do people stop by to visit your mom? If she's alone all week, and you only stop by on holidays, it's very possible that she feels lonely.
Your Mom Calls You All of the Time
You're sitting down to dinner, and the phone rings. It's the third time your mom has called you today. If your mom is finding reasons to call you, she's probably looking for someone to talk to. You're frustrated because you're always on the phone with her, but you also don't want to ignore her calls because it could be an emergency.
If she's calling just to hear another voice, you'll know. Your mom won't have an apparent reason why she called you. She'll make up reasons why it's so important.
It could be just to ask if you've read the news. When you say yes, she proceeds to read news stories to you anyway. That's a sign that she just wants someone to talk to.
Make Sure She's Not Alone All Week
If your mom lives alone and doesn't often socialize, hire senior care aides for companionship services. Caregivers can take your mom out for lunch after shopping for groceries. They can join her each afternoon for her favorite TV shows. Your mom can also have caregivers eat a meal with her. During all of that, she has a friend to talk to.
Call a senior care agency and ask about the prices. They will vary depending on the number of hours your mom's caregivers are there. She may want daily visits or weekly ones, so be sure to ask about these variations and decide the best schedule for her.
If you or an aging loved-one is considering Senior care in Joplin, MO please contact the caring staff at Adelmo Family Care today at (417) 206-4576.
Sources:
https://www.nia.nih.gov/news/social-isolation-loneliness-older-people-pose-health-risks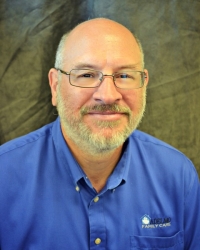 Latest posts by John Good
(see all)