How Do You Overcome Fatigue as a Family Caregiver?
Everyone experiences fatigue. Family caregivers often experience it because they're taking on too much. It can be hard to balance caring for yourself and caring for your parents. The good news is it's also easy to overcome fatigue by learning how to find that balance. 
 
Blend Routine Chores With Fun Breaks

 
It's easy to come up with a to-do list and stick to it. Chore after chore gets boring, however. Make sure you're breaking up your day with some fun breaks. Help your mom or dad get showered, cook breakfast, and do dishes before going for a walk. 
 
Work on laundry and play a board game while you're waiting for the load to finish. When your parent takes a bathroom break, use that moment to grab snacks or run the vacuum. 
 
Once a week or once a month, show up and skip chores completely. Take that day to go out to nature park for a picnic and afternoon of bird watching. Take a drive into the mountains and spend some time splashing in a river or waterfall as you would have when you were a kid. 
 
Create a Quiet Place 
 
Somewhere in your parents' home, set up a quiet spot to go and clear your mind. Aromatherapy may help soothe and relax you. The right colors can also help calm you. Add textures and lighting that also helps calm rather than excite. 
 
In that area, have a music player available. Have comfortable seating and books to read or coffee table books to look at. Puzzles also provide a way to distract and recharge. You and your parents can use this room when things are becoming overwhelming. 
 
Arrange Respite Care 
 
The very first thing to do as a family caregiver is to arrange respite care. Respite care is a simple, yet beneficial home care service. As often as you need, a caregiver comes to your parents' home and helps out. 
 
While you have caregivers helping your parents with daily tasks, you can take a vacation, go for a walk, or visit friends and relatives. Use respite care while recovering from a surgery or illness. Respite care services give you the break you need as often as you need it. 
 
Be sure to call a home care agency and talk about respite care and other services that can help you avoid caregiver fatigue. You can make regular arrangements or arrange caregivers every now and then. 
If you or an aging loved-one is considering a Caregiver in Pittsburg, KS  please contact the caring staff at Adelmo Family Care today at (417) 206-4576.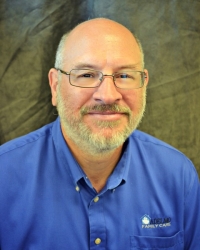 Latest posts by John Good
(see all)