How to Get More Fruits and Vegetables in Your Elderly Loved One's Diet
As a family caregiver, you need to make sure your loved one is eating a well-balanced and healthy diet. This is essential for them to keep their health up. Senior citizens often change their eating habits for many reasons. They might not be getting the nutrients and vitamins they need. The good news is that there are some ways to get more fruits and vegetables in your elderly loved one's diet to help them meet their nutritional needs.  
Going to the Farmer's Market
One of the things you can do to help your elderly loved one get more fruits and vegetables in their diet is to go to the farmer's market. You can get your loved one fresh and local fruits and vegetables at great prices. The farmers or workers who are at the farmer's market might even have some great recipes they are willing to share with you, as well. Going to the farmer's market might also give you the chance to get your loved one new fruits and vegetables they haven't tried. These just might become their favorites to eat.  
Blending Fruits and Vegetables In 
You can add more fruits and vegetables to your elderly loved one's diet by blending them into the meals they are already eating. For instance, you can mix the normal fruits and veggies they already use into a smoothie and add in a bit of kale, as well. You can bake some bananas into the muffins they make. You can add carrots into the spaghetti sauce. There are even pasta options that have vegetables in them already.  
Putting Vegetables and Fruits on Top 
If your elderly loved one enjoys eating scrambled eggs, you can put some green peppers, mushrooms, tomatoes, spinach, and other vegetables on top of the eggs. When making salads for your elderly loved one, you can add some blueberries or strawberries on top of the salad. Fruits can be added to pancakes, too.  
Roasting Vegetables 
Your elderly loved one might not like eating raw vegetables. If this is the case, you can roast some cauliflower and other vegetables. You can toss a bit of olive oil on them and add some seasonings on them. This can add flavor to the vegetables making your elderly loved one more likely to eat them. 
These are some of the ways you can get more fruits and vegetables into your elderly loved one's diet. If your elderly loved one still won't eat any fruits or vegetables, you might need to speak with their doctor about possible nutritional supplements.  
If you or an aging loved-one is considering Elderly Care in Carthage, MO please contact the caring staff at Adelmo Family Care today at (417) 206-4576. 
Sources 
https://www.hhs.gov/fitness/eat-healthy/how-to-eat-healthy/index.html#:~:text=Make%20half%20your%20plate%20fruits,side%20dishes%20or%20as%20dessert. 
https://www.cdc.gov/healthyweight/healthy_eating/fruits_vegetables.html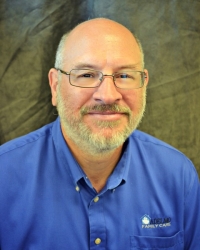 Latest posts by John Good
(see all)