How to Help Your Senior With Arthritis
Arthritis is the most common chronic disease among seniors. One way that you can help is by providing home care services for your aging parents. Arthritis is a degenerative disease that attacks the joints and affects the body's ability to function. Arthritis is not a pleasant experience. It can make simple tasks such as getting dressed or climbing stairs excruciatingly painful. While there is no cure for arthritis, there are effective ways to deal with the symptoms.
Having In-Home Care Helps
The benefits of having in-home care for your seniors are many. First of all, you will have a reliable caregiver that knows how to help your senior with his needs. The caregiver will also be very familiar with the needs of your elderly particular situation and what changes need to be made to ensure that their condition continues to get better. The familiarity with arthritis makes it easier for the home care professional to find a solution that will keep your senior comfortable and healthy over the long term.
Emotional Support That Matters
Another benefit of in-home care is that these services can often provide the emotional support your elderly need to cope with their condition. Most seniors living with arthritis do not have the best social skills and are often too embarrassed to ask for help. However, with home health aide professionals helping them out, you will know that your senior has proper support. In addition, arthritis often makes it challenging to maintain independence, so having someone come in and assist your senior at home gives them that little bit more freedom to live their life normally.
Work With a Reputable In-Home care Agency
Many agencies are devoted to providing home care for arthritis sufferers. Contacting one of these agencies is often the first step towards ensuring that you get the best care for your senior needs. By choosing a reputable agency, you will be confident that the staff members are highly trained and experienced in dealing with people daily who have this type of illness.
Support With Daily Activities
In-home care is one of the most popular choices for helping those in need of help with arthritis. This service allows seniors to live in their own homes in the company of their loved ones. In some cases, there may be services such as bathroom and kitchen maintenance, housekeeping, laundry, and transportation services provided by the in-home care provider. Seniors can get assistance in managing their finances, shopping for food, and making phone calls for doctor or therapist assistance in an emergency. The aide can help with errands, take messages, mail, pick up items and deliver packages. The aide is not allowed to give medical treatments or prescribe medications.
Conclusion
Learning how to help your senior with arthritis starts with taking the appropriate steps when you find that your senior is suffering from the symptoms associated with the disease. Arthritis doesn't choose its victims, so take the necessary precautions to make sure that your senior gets the best home care assistance. Proper exercise is one of the most important treatments for arthritis, and your home care provider will make sure your elder gets a proper workout, lives stress-free, and helps the senior to avoid anxiety. Need more information? Call us today for a free, no-obligation consultation!
If you or an aging loved-one is considering In-home care in Carl Junction, MO please contact the caring staff at Adelmo Family Care today at (417) 206-4576.
Sources:
https://www.cdc.gov/arthritis/basics/management.htm
https://www.mayoclinic.org/diseases-conditions/arthritis/in-depth/arthritis/art-20046440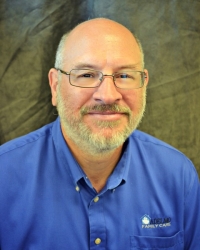 Latest posts by John Good
(see all)