How to Prepare Your Senior for Self-quarantine
Now that the Covid-19 pandemic is here, one option you or your senior might be considering to help her to stay well is to self-quarantine. This would mean that she would stay at home as much as possible, with limited visitors. 
Talk about What's Going On
If your senior has some cognitive changes occurring, she may not be completely certain what's going on in the news. It might help to sit down and talk with her openly and frankly about what's happening. Even if she isn't experiencing cognitive issues, a detailed talk about what self-quarantine is going to entail can be helpful for both of you. 
Consult Her Doctor about Medications and a Plan 
This is an unusual time. People who know that they have some health issues, like issues with blood sugar or with higher blood pressure, might normally go to the doctor right away. More and more doctors are recommending telehealth consultations and staying away from medical offices and hospitals. This is to help protect your senior. Your senior's doctor may be able to give her a mail order prescription for necessary medications or otherwise ensure that she's got enough medications for several months. There may also be other steps her doctor wants your senior to take if she feels that she's ill. 
Curtail any Non-essential Outings 
Self-quarantine doesn't mean that your elderly family member is never allowed to go anywhere at all. It does mean that she's greatly reducing the number of times she leaves the house. Non-essential outings should be put on the back burner for the foreseeable future. Essential outings, like to go to the grocery store or to pick up a prescription, are okay. 
Bring in Elderly Care Providers 
It's completely understandable if your senior wants to remain at home throughout her self-quarantine period. But what does that mean for her in terms of taking care of her home, herself, and other necessary tasks? One solution is to hire elderly care providers. They're very familiar with taking precautions to ensure that spreading germs is reduced and they can take care of tasks like picking up her prescriptions or her groceries, which can be a huge load of stress off her mind. 
Stock up on Essentials 
Something else that might help is to stock your senior up on some essential items. Foods that she regularly eats, over-the-counter medications, and things that make her smile are all good ideas to stock up on. Giving your elderly family member a head start helps to ensure that she's not soon in a situation where she's worried about not having something she needs. 
Self-quarantine is a way for your elderly family member to protect herself from catching the coronavirus. It's important to remind her that this situation won't last forever and she'll be able to go back to life as normal soon. 
If you or an aging loved-one is considering elderly care in Joplin, MO please contact the caring staff at Adelmo Family Care today at (417) 206-4576.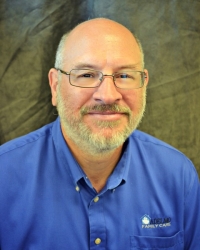 Latest posts by John Good
(see all)