How to Tell What Stage of Dementia Someone Is In
It can be difficult to tell exactly what stage of dementia someone is in. At times, doctors may need to do in-depth evaluations to determine the stage of dementia their patient is in. However, in other cases, it can be quite obvious to what stage the patient is in. Are you or a home care provider going to bring your elderly loved one in to be assessed for dementia? If so, there are some things you can tell the doctor about your loved one that can help them diagnose the stage of dementia they are in.
Mild Dementia
The earliest stage of dementia is also referred to as mild dementia. You or a home care provider might tell the doctor that your loved one can still do most things independently. However, there may be some things that they do need help with. For example, you or home care providers may be helping your loved one with managing their money, preparing meals, or driving them around. These are things that mild-stage dementia patients often need help with.
Moderate Dementia
If your elderly loved one has moderate dementia, the doctor may diagnose them with middle-stage dementia. In this case, you or the home care providers may have been assisting your loved one with many routine daily activities. For example, you and the home care providers may have helped your loved one with using the toilet, getting dressed, or eating. These are all things that moderate-stage dementia patients need help with.
Severe Dementia
If your elderly loved one has severe dementia, they will be diagnosed as having late-stage dementia. If this is the case, you and the home care providers have likely been completely taking care of your loved one. They are dependent on other people 100%. In addition, your elderly loved one can't speak anymore. They may not be mobile either. These are things that happen in the final stage of dementia.
Conclusion
Knowing more about the 3 dementia stages can give you an idea of what to share with your elderly loved one's doctor. The assessment can take some time, especially in the earlier stages of dementia. There are so many other health issues that could cause related symptoms to mild dementia. On the other hand, when someone is in the severe dementia stage, it is fairly obvious as to what their diagnosis should be.
During the evaluation, be sure to give your loved one's doctor as much information as possible. This will not only help with the diagnosis, but help to ensure your elderly loved one gets all the home care services they need from here on out.
If you or an aging loved-one is considering homecare in Joplin, MO please contact the caring staff at Adelmo Family Care today at (417) 206-4576.
Sources
https://www.nia.nih.gov/health/what-dementia-symptoms-types-and-diagnosis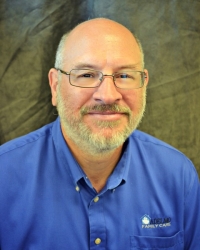 Latest posts by John Good
(see all)