Interesting Hobbies to Try Together During National Hobby Month
January's National Hobby Month marks a time to pick back up a former hobby or find a new one. As colder winter temperatures, rain, snow, or ice storms keep people inside more, finding ways to keep the mind and body active is important. Here are some of the hobbies you may not have tried that are growing in popularity. 
 
Upcycling
 
Upcycling is a hobby that can also help your parents make a little extra cash. The idea is to look through free ads and flea markets and take or buy items that people are giving away or selling for very little cash. Once acquired, your parents come up with a unique way to reuse that item and get to work fixing it up. 
 
For example, your dad finds a wooden ladder with a free sign. He gets it, drills holes into each step that fit two or three clay planter pots. Make sure the terracotta pots do not have drainage holes. 
 
Layer a couple of inches of gravel into the bottom of each pot, add soil, and plant a seedling. They will grow from the pot while the gravel helps prevent root rot if the plants get over-watered. One ladder could turn into a plant stand for a dozen herbs to use in the kitchen. 
 
Papermaking 
 
Papermaking is not just a fun hobby, it's also a way to reuse the paper you get in junk mail. Turn packaging paper and paid bills into new pieces of paper. Equipment that's needed includes a blender, paper shredder, and screen to help drain the water out. An indoor clothesline helps speed up drying. 
 
Cheesemaking 
 
Making homemade cheese is a unique hobby. You should have some skills in cooking as you have to heat the unpasteurized milk and/or cream properly. You also have to add the rennet, tartaric acid, or other additives to get the needed reaction. 
 
Mozzarella is usually the first cheese people learn to make. After that, your parents could experiment and make everything from asiago to brie. 
 
Are your parents alone more in the wintry months? Icy and snowy roads can make it hard to stop by on the days they usually see you. With elder care services, your parents do not have to go weeks before someone can help them. 
 
Bonsai Gardening 
 
Pruning and shaping small trees into bonsai trees takes time and practice. It's a hobby that gardeners find soothing during the winter months. The goal is to prune and shape tree stalks and branches into natural forms but in a smaller pot that is kept indoors. 
 
Caregivers stop in to provide friendship. They make sure your parents have groceries and prescription refills when needed. They clean, do the laundry, and cook meals. To arrange elder care services, call a specialist and talk about the things that you help your parents do each week. The specialist will walk you through services and find the right schedule. 
If you or an aging loved-one is considering Elder Care in Neosho, MO please contact the caring staff at Adelmo Family Care today at (417) 206-4576.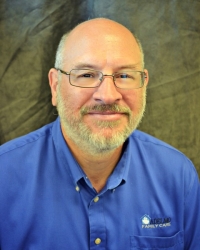 Latest posts by John Good
(see all)