Journaling Can Help You Deal with Your Emotions as a Caregiver
There's a lot of stress and emotional baggage involved in being a caregiver. One of the tools that can help you to dig through those emotions is journaling. Here's how you can tackle the project.
This Isn't about Doing Anything Right or Wrong
So often people worry about journaling "wrong", so they don't even start. So it's important to get that thought out of your head if you can. You don't have to do anything perfectly. In fact, doing things imperfectly can get you big results. What doesn't get you results is doing nothing at all, so you need to at least get started.
Consistency Is Important
What's way more important than doing it right is journaling consistently. Especially when you're journaling for your emotional well-being, you need to be writing every day about what's going on wit you. It doesn't have to take a lot of time out of your day, just five minutes at the end of every day can be what you need to get your feelings on paper.
Let Yourself Write Anything Down
If you're censoring your thoughts, that's not going to help you. You need to give yourself the permission to write your honest, genuine feelings down as they come to you. You might feel upset about them later, but if you're being honest, that's what you need. Hiding your emotions isn't going to help you to work through them.
Go Back to What You've Written
As embarrassing as it can feel, you need to periodically review what you've written. Go back over past entries. You might feel differently about what happened later, but you need to understand what your feelings were in the moment. Set aside some time to do this regularly. You'll learn more than you think from doing this.
Keep Journaling
This is something you need to stick with for longer than a week or two in order to get the most benefits. You will get deeper and deeper into some of your most difficult emotions and you'll figure out what helps you the most. Give yourself that time that you need to get to the results you want.
Your journal can do a lot for you if you let it. Make sure that you feel secure about where you're keeping your words, though. If you're worried about someone finding your journal and that's keeping you from writing, try using a password-protected file on your computer.
Excerpt: Have you been thinking about trying a journal?
If you or an aging loved-one is considering a Caregiver in Jasper County, MO please contact the caring staff at Adelmo Family Care today at (417) 206-4576.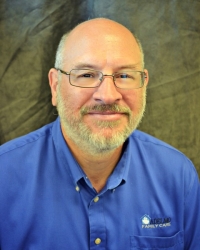 John Good owns and operates Adelmo Family Care.He lives on a small acreage north of Webb City and has lived in the area since 1972.John started Adelmo Family Care in 2009 when he saw a need to be filled. He felt that the area needed a quality, locally run agency that would focus on three key ingredients; compassion, professionalism and independence.

To provide the safest and most qualified caregivers, John felt it was important to properly screen and train caregivers before they were invited into the homes of the families being care for.No caregiver is introduced to a client before being taught the Adelmo Standard.

Adelmo is German for Noble Protector, a name that projects what Adelmo Family Care strives to be.It is our goal to protect our elderly from having to move somewhere they do not want to go, while remaining safe, secure and independent.

Care is our Product and Independence is our Goal.We are there for you when you need to have some help to continue to live independently, at your direction, in your home. We will work with you to get you as fit as possible so you may become completely independent once again, if at all possible.

We provide compassionate care, a watchful eye and a helping hand to our clients and their families.

We can't wait to meet you!
Adelmo Family Care is a member of the Home Care Association of America, The Senior's Choice, The Webb City Chamber of Commerce, The Joplin Area Chamber of Commerce and several local senior committees.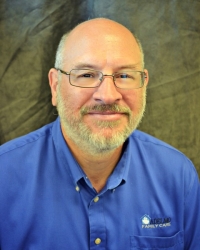 Latest posts by John Good (see all)