Pool Safety Tips That Ensure the Summer Remains Fun
Staying cool in the heat is easy when there is a backyard pool. With today's affordable inflatable ring and soft-sided pools, almost anyone with a small yard can have a pool at home.
You don't have to worry about your parents overheating if they're equipped with AC inside and a pool outside. You do need to discuss and follow pool safety tips. It doesn't matter how old people are. Pool safety must be a priority.
Make Sure People Using the Pool Know How to Swim
If your parents never learned how to swim, they cannot be alone in the pool. Don't let their irritation with this rule wear you down. Even in the shallow end, a skilled swimmer needs to be next to your parents for the time they're in the pool. You should also consider signing your parents up for swimming lessons. They're never too old to learn.
Never Swim Alone
Make sure your mom and dad know they are never to swim alone. Two or more people should go to the pool together. If your parent has dementia, a pool needs to be kept locked up when you're not present. Fencing with a locking gate helps with an inground pool, and a locking pool ladder helps with an above ground pool.
Keep a Phone Handy
Don't leave phones inside. Make sure there is a phone near the pool in case there is an emergency. You can keep it on a table to avoid it getting splashed or wet, but it should be close by.
Wear Sunscreen and Protective Clothing
In addition to safety in the water, you want to make sure your parents are protected from the sun. A mineral sunscreen with broad-spectrum protection is essential. Aim for an SPF of 30 or higher. Immediately after leaving the water, they need to reapply it.
Wearing sunscreen t-shirts over a swimsuit offers another level of protection. A wide-brimmed hat is also important while in the pool. Clothing that blocks the sun usually has chemicals or dyes that block UV rays. It also has a tighter weave and uses fabrics that UV rays have a harder time getting through.
Have Caregivers Take Over When You Have to Go Out
If you have plans and need to go out, arrange respite care with a senior care agency. A caregiver will spend time with your parents while you're away. That caregiver can supervise them in the pool. Make sure you ask the senior care agency if the caregivers they recommend know how to swim.
If you or an aging loved-one is considering Senior Care in Newton County, MO please contact the caring staff at Adelmo Family Care today at (417) 206-4576.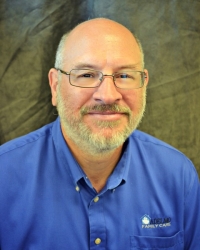 Latest posts by John Good
(see all)