Is Your Senior at Particular Risk for High Cholesterol?
Nearly 40% of the adult population of the United States is living with blood cholesterol levels that put them at increased risk for serious health problems such as heart disease, heart attack, and stroke. This accounts for more than 78 million adults in the nation, and according to experts, nearly half of those that would benefit from medications to reduce their risk are taking those medications. High blood cholesterol can be a serious health problem for your aging parent, and because it has no symptoms, it can be difficult to detect. This makes it extremely important for you to understand your seniors individual risk for high blood cholesterol, and stay informed about their condition that so you can take the steps to protect their health moving forward.
Some risk factors that increase the potential for high blood cholesterol include:
● Eating an unhealthy diet. A diet high in saturated fats, animal fats, and trans fats are linked to higher risk for high blood cholesterol. Full-fat dairy products and red meat are often considered especially impactful
● Smoking. Smoking is a habit with many risks, and no benefits. Use of cigarettes, pipes, cigars, and other tobacco products causes damage to the blood vessels themselves, and can reduce the good cholesterol in the body, putting your parent at increased risk for high cholesterol, and for the consequences of it
● Obesity. Those with a BMI of 30 or higher are at far greater risk for the development of high blood cholesterol than those at a healthy weight
● Diabetes. People with diabetes are more likely to have high cholesterol. The less effective the management of the diabetes, the higher the risk for complications as well
● Large waist. Men with waist sizes of 40 inches or above, and women with waist sizes of 35 inches or above are at higher risk even if their weight does not fall into "obese" categories
Starting senior care for your aging parent can be one of the best decisions you can make as a family caregiver. Your greatest priority in this role is to help your parent stay as healthy, safe, and comfortable as possible, maintain as much independence as they can, and enjoy their highest quality of life. The personalized services of an in-home senior care services provider can help you achieve this goal. Services such as transportation, meal preparation, physical support for mobility issues, medication reminders, and more help your parent to manage their personal care needs, fulfill their activities of daily living, and enjoy this new chapter of their life.
If you or an aging loved-one is considering Senior Care in Newton County, MO please contact the caring staff at Adelmo Family Care today at (417) 206-4576.
http://www.heart.org/en/health-topics/cholesterol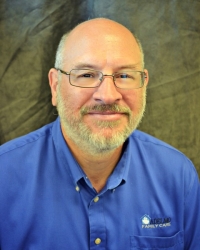 Latest posts by John Good (see all)