Seven Ways to Choose the Best Hair Care Products for Aging Hair
Your mom's hair isn't the same as when she was younger. After menopause, hair tends to thin out over the entire head. Your mom used to have thick hair, but it's become thin. She's experiencing some hair loss. Hormonal changes in menopause aren't the only factor. Stress and malnutrition also impact hair health. 
 
In addition to a healthy diet, she needs to care for her hair. She cannot rely on old practices. She needs to carefully choose her hair care products and learn how to best care for aging hair. 
 
Get Rid of Chemical Shampoos and Conditioners

 
Chemicals in shampoos and conditioners dry the scalp. She should look for natural shampoos and conditioners that avoid parabens, sulfates, and chemical ingredients and fragrances. If she likes having hair that smells good, look for products that contain natural essential oils. 
 
Protect the Hair From Sun 
 
When she's out in the sun, your mom should wear a wide-brimmed hat to protect her hair and face from UV rays. She could also look for sunscreen conditioner or protective spray for the hair and scalp. Ideally, she wants a product that contains zinc oxide over chemical sunscreen agents. 
 
Stop Using Chemical Dyes and Perms 
 
Your mom likes to dye her hair for a more vibrant look. She needs to stop using chemical dyes and rely on natural products. Henna is good for red tones. Ideally, she wants hair coloring that avoids ammonia, parabens, and phthalates. 
 
Let Hair Dry Naturally 
 
Your mom's hair will be healthier if she stops using a hairdryer and irons. Haircuts that allow her hair to dry naturally are best. If she needs to dry it, she needs to keep the hairdryer at a cool temperature. 
 
Aim for Shorter, Fuss-Free Hairstyles 
 
Long hair may be your mom's past style, but it's time to go short. Shorter hair is easier to manage and won't be in her face. If she's often braiding her hair or putting it up into a bun, she's pulling at her scalp. 
 
Instead, she could have a short hairstyle that doesn't have to be put into a bun or ponytail to get it out of her face. She can add some bamboo hair fiber for lift or to hold it in place and go on her way. 
 
Don't Wash Hair Every Day 
 
It's okay for your mom to skip washing her hair from time to time. Many hair professionals recommend you skip days unless your hair is greasy. It allows the scalp to have a break. 
 
Follow a Healthy Diet 
 
Make sure your mom's diet is rich in antioxidants, whole grains, and proteins. A healthy diet will help her skin. 
 
Your mom has a hard time washing her hair properly. She doesn't rinse conditioner or shampoo thoroughly or she can't suds up all areas of her head. Senior care services help out with grooming and personal care. Caregivers help with meal preparation. Call a senior care agency to get started. 
If you or an aging loved-one is considering senior care in Joplin, MO please contact the caring staff at Adelmo Family Care today at (417) 206-4576.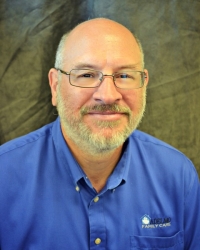 Latest posts by John Good
(see all)