Teach Your Dad to Recycle on National Earth Day
When recycling started becoming a more common household activity in the 1980s and 1990s, people got used to recycling different items in different bins. Single-stream recycling changed that so that most districts collected all recyclables in one bin.
The pandemic changed things once again. Some areas stopped accepted recyclables that residential customers were used to putting in the bins, such as glass or cardboard boxes. Some people are unaware that there are other things they can recycle, like bubble wrap or batteries, but they need to bring them to participating stores.
April 22nd celebrates National Earth Day. This year, sit down with your dad and go over the things he should and shouldn't be recycling. Help him learn if there are things he's recycling that are supposed to go in the trash or things he's throwing away that should be recycled.
Batteries
Place a piece of electrical tape over the ends of any rechargeable or standard battery. Place them in a lidded plastic container or storage bag. When you've filled the container or bag, they go to a local recycling facility for recycling. Some stores, such as Home Depot, also accept batteries for recycling.
Cardboard Boxes
Cardboard boxes are still easy to recycle in some areas. The increase in online ordering has overwhelmed other districts. If your dad's district isn't accepting cardboard, he can compost it. He can also go online to websites like BoxSmart and sell boxes that are in "like new" shape.
Clothing and Shoes
Instead of throwing away shoes and clothing, look for retailers that recycle them. Stores like H&M and The North Face will take used clothing for recycling. You get a credit you can use to purchase new clothing. Some retailers also accept shoes. Ask area shoe stores if they have a TerraCycle box in their store.
Plastic Bags and Wrap
Your dad's curbside recycling program may not take plastic grocery bags, food storage bags, bubble wrap, shrink wrap, and the bags from inside cereal boxes. That doesn't mean he can't recycle them.
Save them and bring them to a participating grocery store or retailers like Walmart. They have boxes in the entrances or near bottle returns that allow you to recycle the plastic and keep it from going into landfills.
Does your dad have a hard time with his housework and other daily tasks? It's time to talk about home care services. If he's struggling to keep up with dishes, laundry, and trash and recyclables on time, home care aides can help him get everything done. Call an agency to discuss pricing.
If you or an aging loved-one is considering home care in Pittsburg, KS please contact the caring staff at Adelmo Family Care today at (417) 206-4576.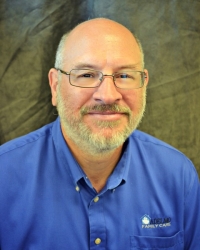 Latest posts by John Good
(see all)