The Many Benefits of Owning a Dog as a Senior
Everyone may have the pet that they love more than anyone in the world, including those beloved dogs and cats that are like part of the family. Your senior loved one has the chance to benefit in many ways from owning a dog in their elder years, along with the many activities that senior care can provide to help. The bond between people and their pets helps increase fitness, lower stress, and increase happiness. Health benefits of having a pet include decreased blood pressure, decreased cholesterol and triglyceride levels, decreased feelings of loneliness, and increased opportunities for socialization.
10 Key Benefits of Owning a Dog as a Senior
1. Dogs Keep You Fit – Adopt a dog and ditch that pricey personal trainer. Dog owners walk approximately one hour longer per day than others.
2. They Make You Healthier – Dog-owning seniors have lower blood pressure and lower cholesterol, along with the reduced risk of a heart attack.
3. Dogs Are Social Mediums – A dog will introduce you to everyone along the way, as they all want a "pat stop."
4. They Organize Your Day – A dog tends to help with higher degrees of self-discipline because dogs thrive on structure and need to be fed, walked, and nurtured regularly.
5. Dogs Understand You – The canine brain reacts to voices and sounds similar to the human. Dogs also read emotions from the left side of the face.
6. They Boost Quality of Life – For seniors, dogs add enjoyment to life. They provide ears for the deaf, eyes for the blind, and an early warning of dangers.
7. They Can Be an Old Friend – Older pets adopted don't need housebreaking or training. You can teach an old dog new tricks, or just go for long, calm walks.
8. They Help You Volunteer – A dog can be like a grandchild as it needs playtime during the day before going home. Shelters and rescue organizations are desperate for volunteer help, and if your senior doesn't quite have the capability of owning a pet, they can care for others during the day. The positive benefits are still there.
9. Dogs Make You a Better Person – Your senior has a great benefit to improved mood and the support you will be for your dog. Considering the support that your senior's dog supplies for their life, they are able to be the same for them.
10. They Let You Be a Hero – Millions of dogs and cats wind up in animal shelters every year, leading your senior to be a life-saving home for them. Most would make loyal and loving companions, but about half of those are put down every year because no one adopts them. You have the option to take your senior to a shelter if they want company, maybe some "buddy" needs your senior's love.
Pets have been linked with a decrease in depression and loneliness along with other physical benefits. They are socially helpful and inspirational for seniors to increase their quality of life as they continue to age. There are even social groups for dog owners, other places to go than only at home, and help to keep your senior feel loved by someone other than just family. They get to take care of pets with grooming, feeding and supplying water, and cleaning up after their unpleasant business. In these ways, your senior is still quite independent and someone else relies on them.
If you or an aging loved-one is considering Senior Care in Joplin, MO please contact the caring staff at Adelmo Family Care today at (417) 206-4576.
Sources
https://www.aarp.org/home-family/friends-family/info-2014/dog-owners-health-life-benefits-photo.html#slide1
http://www.petsfortheelderly.org/our-work/research.php
https://seniordirectory.com/articles/info/should-seniors-own-pets-pros-cons-faqs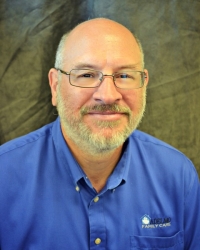 Latest posts by John Good
(see all)