These Free Programs Make Video Chats Possible and Aren't Hard to Use
How do you see your parents if you're sick or live too far away to visit often? Video chats aren't the same as a face-to-face visit, but it's a suitable alternative. You not only hear their voice, but you can also look at them. You'll see if they look sick or tired. You'll see if they're losing weight.
Video chats do not have to be hard to set up and manage. Several online websites offer free video chat technology. Here are some of the best free video chat programs for staying in touch with a phone or computer.
Google Hangouts
If your parents have Google Mail, they have Google Hangouts. Chat, call, or video chat with other Google users on your phone or computer. As long as you have the app on your phone, it's easy to use. Click on the name of the friend or family member you want to talk to and open the window. From there, you can start a voice or video call or text chat.
Skype
Skype requires you to sign up as its owned by Microsoft. Once you're logged in, you can make free calls, voice chats, or text chats with other Skype users. Make sure your parents are aware that they do not need to share their credit card details. There are features that require Skype credits or a subscription, but your parents do not need those business features.
Viber
Viber is similar to Skype. It's free and does have some advertising to help cover the cost of maintaining the software. You can use it for video and voice calls and text messages. It allows group calls, which makes it easy for the entire family to connect at the same time.
WhatsApp
Owned by Facebook, WhatsApp is one of the best ways to hold group chats and video calls. You can use it on your phone or computer with ease. All you need to run the program is a mobile phone number.
If the app isn't already installed on your mobile phone, install it. With internet service, you can chat and call anyone around the world for voice chats, text chats, and video chats. Messages are encrypted, so you also don't have to worry about your mom or dad sending something personal that could be intercepted.
Elderly care aides can check on your parents when you are too far away to check in weekly. Caregivers can help them shop for groceries, run errands for them, cook their meals, and clean their home. Elderly care is one of the best ways to make sure your parents have the supplies and help they need.
If you or an aging loved-one is considering Elderly Care in Newton County, MO please contact the caring staff at Adelmo Family Care today at (417) 206-4576.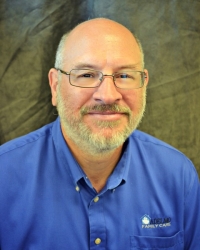 Latest posts by John Good
(see all)