Traveling with the Support of an Elder Care Professional
Traveling is not necessarily easy, even under the best of circumstances. If you are planning to travel with an aging senior this summer, and they need some level of assistance to do so, the struggle will be even greater. That's why elder care is such a vital topic to consider.
How could elder care help a senior travel?
Well, there are a couple of different ways elder care could make a difference to an aging person who needs assistance.
The elder care provider may be able to travel with the senior.
Not all elder care workers are going to be able (or willing) to travel with senior clients. However, there are some who might be able to do so. This means the senior or those who are financial responsible for the senior will need to cover their expenses.
This may include airfare, hotels, and food at the travel destination. Whether this travel is for a vacation, family reunion, or even medical treatment, the most important factor to remember (and bear in mind) is that the home care aide isn't to pay for these travel expenses themselves.
Also realize that the elder care worker should have their own private residence (ie. hotel room or private room in a house) and not be expected to share a room with the senior (unless this is a live-in elder care provider and arrangements are agreed upon).
This can increase the cost of elder care, but it takes a tremendous amount of pressure and burden off the family member who may be traveling with this senior.
The elder care provider could be living at the travel destination.
When you are traveling to a destination within the United States, there will (most likely) be plenty of home care options available at that destination. That means the senior could travel and then receive elder care services when they arrive.
Many families have learned about how great elder care can be when traveling, especially while supporting an older family member (or even a friend).
When should you begin planning to travel with a senior?
As soon as you realize you will be traveling. If it is something unexpected, such as an emergency, unplanned trip, then you may have more difficulty securing the type or level of elder care services you or the senior will require at the travel destination.
If this trip is for a vacation, though, then start looking for elder care as soon as you can. The moment you make hotel or other accommodation reservations is the time when you should immediately begin researching the various elder care options in the area.
Keep in mind that during summer, which happens to be peak vacation and travel times, availability for elder care may be limited. That is why you really need to consider hiring an agency as early as possible.
If you happen to find a local elder care provider willing to travel with the senior, work out all the details and expense expectations ahead of time. When everyone knows the expectations when traveling, it makes the trip that much more enjoyable … for all.
If you or an aging loved-one is considering Elder Care in Carthage, MO please contact the caring staff at Adelmo Family Care today at (417) 206-4576.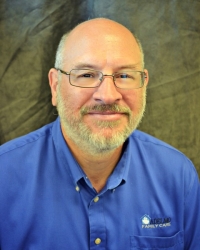 Latest posts by John Good
(see all)