What to Do When You Think Your Senior Needs to Stop Driving
At some point your senior may need to seriously consider giving up driving. But what might that conversation entail if you haven't talked to her about that just yet?
Determine What's Making You Think She Needs to Stop Driving
It's important that you make sure you're clear about why you feel your senior should stop driving. You're going to need to talk to her about your reasoning, so you must be crystal clear. If you're not able to articulate what you think is happening, you should expect that your senior is going to be that much more resistant to the idea of continuing to drive. You don't want to push her in that direction.
Take a Peek at the Car
If you haven't already, you might want to take a quick look at your senior's car. The vehicle itself can tell you an awful lot about what her driving is like. Small dings from a parking lot aren't your big concern. What you're looking for are issues with her bumpers and fenders that can point to problems she's had either driving or parking. Large marks in those areas could mean she's been running into things.
Consider Her Current and Future Health
What is your senior's health like right now? If she's taking medication that creates side effects like dizziness or drowsiness, that can be a problem. She might also be experiencing cognitive changes, which can be a sign of bigger issues. It's also important to keep her future health in mind, too. If she's showing signs that her health is declining, it might be best if she didn't drive soon.
Set Aside Some Time to Talk
When you're feeling prepared, it's time to start a conversation. Be open with her about what you want to talk about and why. It helps if you come to the conversation with answers instead of just problems. For instance, a senior driving course or trying out elder care providers as temporary drivers could be options you offer. You may have to compromise with her on what you would like to see, so be prepared for that.
Prepare yourself to possibly need to have more than one conversation about driving. It's entirely possible that your senior shuts you down at first. That's okay. Just remember to keep your cool and address the issue calmly and in a loving manner.
Excerpt: Talking about driving with your senior is not always easy, but it's a talk you need to have.
If you or an aging loved-one is considering Elder Care Joplin, MO please contact the caring staff at Adelmo Family Care today at (417) 206-4576.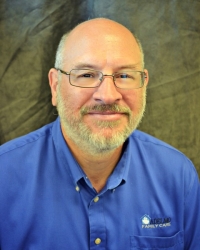 Latest posts by John Good
(see all)