What To Do With Your Loved One This Fall
Many home care providers want the families to come over to help give the seniors something to do. A senior who has a supportive and interactive family stays happy for much longer. Learning what your older loved one likes to do can help them remain happy for the rest of their lives. Fall is coming up soon, and you will want to find some fun things to do with your seniors.
For many people, fall can be their favorite time of the year. It is not too hot and not too cold. All of the trees change beautiful shades of colors, and it can help create a fun atmosphere. If you are unsure what you can do with your loved one, ask their home care specialist for ideas.
Finding a fun way to surprise a senior can lift their mood and help them look forward to the new year with the family. Seniors can get lonely even when they have proper home care set up. Visit your loved one and try out these fun ideas.
Try These Fun Fall Ideas
There is plenty to do in the fall and tons of fall arts and crafts to try out. You can ask your loved ones if they have anything they want to do and pick a few small things to do. Here are some ideas to get the ideas flowing.
Leaves and Crafts
Fall is the time of year that the leaves start changing, and this can be good for art projects! If you have a child that the senior wants to spend time with, this can be a great way to get them in the same room. Decorate the leaves with paint and glitter. Everyone can make a leaf mural, and to preserve the leaves and art, use modge podge! The seniors can hang these up in their homes to remember the wonderful experience.
Bake a Pie
Nothing screams fall like some fresh pumpkin pies. If you are looking for something fun to do, let your older loved one show you their favorite pie recipe. Learn all of their tricks and write them down. This can be a fun way to learn "secret family recipes" and then share them with your kids later on. If you don't have time to go grocery shopping, ask the seniors home care assistant to do a small grocery run!
Fall Themed Puzzles
If your senior loves puzzles, the best thing you can invest in is a complex fall-themed puzzle. You can sit with the senior and work on a puzzle over a cup of hot chocolate or tea. There are tons of puzzles, from 500 to 1,000 pieces and sometimes more. This is a good fall project that could take a day or even the entire season.
If you are still unsure what you can do in your loved ones' home or unsure what they feel up to, ask their home care assistant. They will let you know how your loved one is doing, what they're enjoying right now, and give you some pieces of advice.
If you or an aging loved-one is considering home care in Neosho, MO please contact the caring staff at Adelmo Family Care today at (417) 206-4576.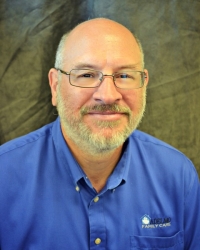 Latest posts by John Good
(see all)