When the Months Rush by as a Family Caregiver, How Can Slow Things Down?
Another six months have gone by. Can you believe it? As a family caregiver, supporting an aging parent, spouse, or other loved one, you may stop for a moment and wonder where the time went.
It happens to most of us from time to time. However, the busier you are (especially with what might best be described as mundane tasks), the faster time seems to fly right on by. You may feel as though your life is whizzing right past you as you care for mom or dad, your spouse, a friend, or someone else.
Is it possible to 'slow things down?'
No one here controls time. It does what it does. However, it is possible to alter the perception of it. When you're rushing around as a family caregiver and feeling like the months (and years) are just flying by, it can be frustrating. And a bit depressing.
You can do certain things that will help you slow down the perception of the passage of time.
Focus on a new activity.
Well, it doesn't need to be a 'new' one, but perhaps an older one, or something you had given up to care for this aging senior.
Some people stop spending time with good friends because they have to run errands for their elderly mother or father, for example. While they might have enjoyed a weekly lunch or late breakfast at a local café with good friends, they haven't done that in a while.
What have you given up? Or is there an activity that you might want to try? Something you never did before and always thought, 'If I ever have the time …' you would give it a shot.
You may be thinking, 'But I don't have time to do anything right now! How could I possible think of doing something new?' Well, the solution to that is with home care.
How can home care help?
Hiring a home care aide means you can still support this aging senior, but it wouldn't be only your responsibility. You would have help. Support. Assistance.
When you can have a home care aide supporting this senior during the afternoons, for example, even if it's just a couple of days a week to begin with, then you can try some of those old or new activities.
Often, when people finally try home care as a supplement, they discover the many benefits it offers, including the ability to once again do things they have missed out on.
How will this slow time down?
The more 'new' or not routinized things you participate it, the slower time will seem to move. The reason our perception of time ramps up is that we do thing out of rote memory, routine, on autopilot. The more days of your life that are just 'going through the motions,' the faster time will slip by.
Half a year has gone by in a blink. With home care, you can pursue some new things and that could be a great way to feel like time is (finally) slowing down.
If you or an aging loved-one is considering home care in Newton County, MO please contact the caring staff at Adelmo Family Care today at (417) 206-4576.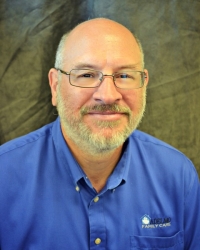 Latest posts by John Good
(see all)