Many people love the holidays, but if you are caring for a senior mom or dad, you will want to have a care plan set up in advance. That can seem like a challenge, especially if you have never had to care for an aging parent before. One of the best things you can do is hire home care to help during this time of year, but even with the extra help from home care, you will want to have a plan set up. Here are some of the best things to consider regarding a care plan during the holiday season.
Stick to Their Diet
If a doctor has given them a special diet or things they must eat, your loved one's should always stick to it. This is the time of year when diets are super hard to stick to. That being said, you should encourage healthy eating between the holiday meals. This doesn't mean your mom or dad can't enjoy cinnamon rolls on Christmas morning, but it does mean they should not be eating a cinnamon roll every single day during December.
If your loved one needs help cooking or preparing food for the upcoming week, this is something that home care can help them with. They will not only help your loved one keep their fridge stocked full of healthy options, but they will ensure there are meals prepared for them, too. This can make it easier to stick to a diet, even during the holidays. But don't forget your loved one can still enjoy the holiday food, just not every day! Always have a care plan for food and nutrition.
Keep Working Out
It can be so hard to stay motivated during the holiday season. Chances are the temperatures have dropped, and your loved one wants to stay cozy inside. That makes total sense. However, your loved one should still be sticking to their exercise plan, and this is something that you and home care can encourage them to do. Whether they do it at home or inside a warm gym, it doesn't matter as long as they keep doing it! One of the best things you can do is to make it a family tradition. Go out on Thanksgiving and walk a 5K together in the morning! This is a great way to bond with your loved one while supporting their health.
Talk About Presents Openly
Many seniors want to give things to their grandchildren, but it can cause financial stress on them. Make sure you have an open and honest conversation about gift-giving. Encourage small items that won't cause stress on your loved one. This will help set the tone for Christmas day, and no one will be disappointed since you already talked beforehand.
Pay Attention to Decor
You may love to decorate for the holidays, and that is acceptable. However, too many lights or things on the ground can cause your loved one to trip and fall. Always ensure that the walkways are clear and the main areas your senior mom or dad goes to are also clear of any hazards. Try keeping the decor to one specific area.
If you or an aging loved-one is considering Home Care in Carthage, MO, please contact the caring staff at Adelmo Family Care today (417) 206-4576
Adelmo Family Care, providing exceptional home and facility care for seniors, disabled adults, and their families in Joplin, Webb City, Carthage, Duquesne, Neosho, Carl Junction, Lamar, Newton County, MO, Jasper County, MO, Pittsburg, KS, Riverton, KS, Crawford County, KS, Cherokee County, KS and surrounding areas.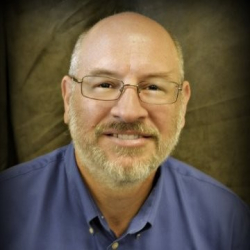 Latest posts by John Good
(see all)