Social media sites have several perks for seniors that make their lives better in many ways. Social media isn't just for young people, which is a common misunderstanding. Older people can also get a lot out of using these platforms. However, they may need assistance getting going or troubleshooting along the way. They can gain this assistance from loved ones and the senior home care team to connect properly and avoid pitfalls. Consider the following ways that social media can be a benefit for seniors.
Connection and Communication
Social media is a great way for seniors to stay in touch with friends, family, and coworkers, no matter how far away they live. This can help them feel less alone and isolated, especially if they live alone or can't get together in person very often.
Rekindling Relationships
Seniors can use social media to get in touch with old friends, coworkers, and distant cousins. This can give them a sense of nostalgia and strengthen relationships that may have grown weak over time.
Sharing Life Moments
Seniors can share their life stories, accomplishments, and events with their network through social media. This can be especially important if their peers support, acknowledge, and encourage them.
Cognitive Stimulation
Using social media makes seniors more likely to learn and adapt to new technologies, which boosts their brainpower. Learning how to move around platforms, use different tools, and have conversations online helps keep their minds active and flexible.
Access to Information
Seniors can use social media to find news, information, and tools that are relevant to their interests and needs. Platforms can be used to find educational material, health tips, community events, and more. Loved ones and senior home care can help them narrow down the most beneficial sites. Also, seniors can find and join online groups that are based on their hobbies, interests, and passions. This allows them to meet people like them, share their experiences, and learn from others.
Increased Bonding
Social media bridges the gap between generations by letting grandparents talk to and keep up with their grandkids even if they live far away. Sharing pictures, videos, and news can help make ties stronger.
Support Networks
Online support groups and boards can help seniors with health problems or need to care for others. These sites let them share tips, talk about their own experiences, and give each other emotional support. Retired seniors who want to give back to their communities may be interested in volunteer opportunities they find through these support networks.
Mental and Emotional Health
Using social media regularly can help seniors' mental and emotional health by giving them a sense of belonging, purpose, and social involvement. This socialization and increased emotional health also occur when they have one on one contact with their senior home care team.
Social media allows seniors to stay in touch with friends, keep their minds busy, and feel emotionally fulfilled. But they should be careful when using these platforms and make sure they understand the privacy settings and possible security risks. Seniors can get the most out of social media if they have the right help and know how to use it. With loved ones and senior home care by their side, they get the connectivity and support they need.
If you or an aging loved-one is considering Senior Home Care in Carl Junction, MO please contact the caring staff at Adelmo Family Care today at (417) 206-4576.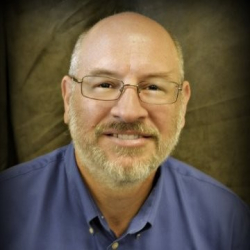 Latest posts by John Good
(see all)