Help Your Mom Avoid the Flu This Year
As holiday gatherings pick up, it's important to keep an eye on the flu season. It's predicted to be bad this year and already there have been close to 20,000 hospitalizations due to the flu. Only four states, so far, are seeing low activity (Alaska, Michigan, New Hampshire, and Vermont). Many states are seeing extremely high numbers of flu cases.
You don't want your mom getting the flu if at all possible. Here are some of the things to do to keep her from getting sick.
Get the Flu Shot
Has your mom had the flu shot yet? If not, make sure she goes as soon as possible. She can get the vaccination at her doctor's office, a participating pharmacy, or a flu shot clinic. If she has health issues or allergies that prevent her from getting a flu shot, you'll have to take other measures to keep her safe.
Delay Gatherings If Necessary
Talk to your family about common prevention tips to help prevent the spread of viruses to your mom. While it's understandable to want to gather for the holidays, sometimes it's better to wait.
If there is an outbreak of flu at your children's school, there is a higher chance of them bringing the virus to your home. You could end up carrying it to your mom's home. Wait for several weeks until flu activity has decreased.
Wear a Mask While Out
While some people balk at the idea of wearing a mask, there are countries where it's normal to run errands while wearing a mask. Make it a normal practice. If your mom is out shopping, have her wear a mask. It can help limit the number of virus-laden droplets from others coughing, sneezing, or even talking near her.
Wash Hands Often
Your mom needs to wash her hands as often as possible. If she can't wash them after touching a cart, door handle, or cash register keypad, make sure she has hand sanitizer available. Many stores still have dispensers near entrances.
Eat Well
Your mom should improve her diet if she relies on packaged or canned meals. She wants to make sure she's eating plenty of fresh fruits and vegetables to boost her immune system. Ginger and lemon are good for iced drinks and warm beverages.
Family Caregivers Need to Stay at Home
If family caregivers have flu-like symptoms, they need to stay home. Let a home care aide step in and help your mom until people are healthy again. Don't risk spreading the flu to her. While it can be an easier virus for you to battle, it could be deadly to your mom.
Stay home and hire a home care aide to take care of your mom. Learn more by calling a home care specialist to ask questions and get prices.
If you or an aging loved-one is considering

Home Care in Webb City

, MO please contact the caring staff at Adelmo Family Care today at (417) 206-4576.
Sources:
https://www.cdc.gov/flu/weekly/usmap.htm
https://www.cdc.gov/flu/weekly/index.htm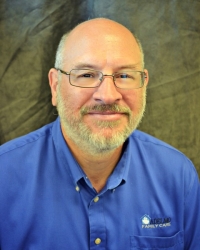 Latest posts by John Good
(see all)