Home Care Assistance for Seniors with Heart Disease
Seniors are more susceptible to heart diseases due to their age. They need constant care and support, including medical care, lifestyle modifications, and emotional support. However, you may wonder how you will manage the heart condition of your elderly parent at home due to your busy schedule. Home care assistance can benefit seniors with heart disease by providing personalized care and support to help them manage their condition and improve their quality of life.
Medication Management
Seniors with heart disease need ongoing medical care from a healthcare provider specializing in treating heart disease. This care may include medication management, regular check-ups, and diagnostic tests to monitor the condition, which can be confusing and difficult for the elderly. Home care assistance providers can assist the elderly in managing their medications, ensuring they take the right medication at the right time, and monitoring for any adverse effects.
Monitoring Vital Signs
Seniors with heart disease experience certain symptoms from time to time. They need someone who will help them monitor these vital signs. Home care assistance providers can monitor seniors' vital signs, such as blood pressure, heart rate, and oxygen saturation levels. This information can be shared with the senior's healthcare provider, allowing for timely adjustments to their treatment plan.
Meal Preparation
A healthy diet is essential for seniors with heart disease. You need to limit some foods and give certain meals frequently to manage the heart condition and ensure seniors live a quality life. Besides, make sure your elderly is well hydrated. Home care assistance can help plan and prepare nutritious meals that are low in sodium and fat and meet the senior's dietary needs.
Exercise and Mobility Assistance
Regular exercise and companion care at home are crucial for seniors with heart disease. But it is good to ensure they don't strain so much since this can cause more problems. In-home care providers can help seniors with exercises prescribed by their healthcare provider and assist them with activities of daily living, such as bathing, dressing, and walking. Besides, home care assistance offers transport services to ensure the elderly move from one place to another without much difficulty.
Emotional Support
Heart disease can be a significant source of stress and anxiety for seniors. Also, staying at home alone can increase agony for older adults. You need to encourage them to talk to friends and relatives to combat this anxiety. They can also join social clubs and social groups to ensure they are more engaged. Home care assistance can provide emotional support and companion care at home, reducing feelings of loneliness and isolation.
Home Safety
Seniors with heart disease may be at increased risk of falls and other accidents. Ensuring that the home is safe and free of hazards can help reduce this risk. This may include installing grab bars, removing tripping hazards, and ensuring there is adequate lighting. Home care assistance also offers companion care at home to help prevent some of these accidents from occurring.
If you or an aging loved-one is considering Home Care Assistance in Carl Junction, MO please contact the caring staff at Adelmo Family Care today at (417) 206-4576.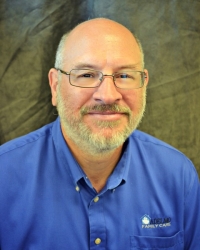 Latest posts by John Good
(see all)