Companion Care at Home – Treating an Ingrown Toenail
Everyone can get an ingrown toenail occasionally. This painful condition where the toenails begin to grow into the skin causing swelling and discomfort usually happens to the big toe but can happen to any toe. It is more common in senior citizens because of several reasons, but having a companion care at home provider can help.
The most common reason is that seniors often are not able to care for their feet anymore due to an inability to reach their feet. Whether it's arthritis that prevents their hands from holding onto a toenail clipper, a bad back that prevents bending over, eyesight that doesn't lend to seeing the toenails clearly, or an increase in stomach weight that won't allow them to reach their toes anymore. Any or all of these may prevent your senior from being able to properly take care of his toes.
Another reason is that toenails start to change as a person ages and they may become thicker (making them harder to trim) or may even begin to curl inward, increasing the likelihood of an ingrown toenail. If your loved one has developed an ingrown toenail, they are usually easily treatable at home by yourself or his companion care at home team. Having a companion care at home provider help with toenail care can also help prevent future ingrown toenails from developing.
Steps to Treat an Ingrown Toenail
Keep in mind, if your loved one has diabetes, any ingrown toenails should be treated by his podiatrist to prevent infections.
Soak the foot two to three times a day. Your companion care at home provider can help by providing a warm soapy soak for 15-20 minutes.
After the foot has soaked for the allotted time, use a cotton bud to push the toenail out of the skin fold.
As the nail grows, insert a piece of cotton or dental floss under it to help encourage it to grow around the outside of the skin. The cotton or dental floss should be changed daily.
Have your companion care at home team apply an antibiotic to prevent any infection. Once the toenail has grown out from under the skin, proper trimming of the toenail will be important to prevent future ingrown toenails.
Toenails should always be trimmed straight across, not rounded like fingernails are trimmed. They also shouldn't be trimmed too close to the toe.
Finally, make sure your parent's footwear is fitting well. A person's foot grows as they get older, it may be that shoes which used to fit your loved one are too tight in the toe area now. Your loved one should be able to wiggle his toes freely without them bumping up against the top of the shoe.
For most people, an ingrown toenail is a minor irritant, but if your loved one continues to struggle with them, you might want to make an appointment with her doctor or podiatrist to discuss long-term care and prevention.
If you or an aging loved-one is considering Companion Care at Home in Joplin, MO please contact the caring staff at Adelmo Family Care today at (417) 206-4576.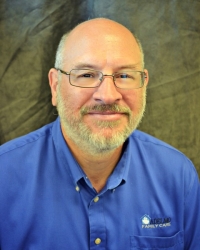 Latest posts by John Good
(see all)