How Do Support a Parent Through Cancer Treatments?
While undergoing cancer treatments, your mom is dealing with some of the most common side effects. She's nauseous and lightheaded. She's experiencing extreme fatigue and bruising easily. She has a hard time remembering things.
You're with her as much as you can be, but you also have a full-time job and can't afford to take weeks off. What can you do to support your mom through cancer treatments?
Talk to Her Medical Team
Talk to your mom's doctors regularly and go over the side effects she's experiencing. For issues like nausea and vomiting, prescription medications may help.
If she's not eating or able to hold down food, she might need IV fluids to prevent dehydration. Nutritional shakes may be easier for her to swallow and keep down. They can recommend the best options.
Keep Her Mind Occupied
Your mom may be too weak to do many activities, but you can keep her occupied. Get a wheelchair and talk her on a walk on an area boardwalk or botanical garden. Bring her outside to raised garden beds that she can tend to from a chair.
If she's stuck inside due to the weather, put on her favorite movies and watch them with her. She may be unable to read or hold a book for too long, but you could stock up on audiobooks for her to listen to.
Stock Up on Foods She Can Eat
As you find foods that your mom enjoys and can eat, stock up on them. While chemo or radiation may make her nauseous, you may find that she develops a craving for sour items like yogurt. If she likes it, stock up on it. Make sure she has that item available.
Sometimes, plain foods are more tolerable. Keep white rice, potatoes, and chicken breast on hand. She may also enjoy having pumpkin and winter squash available.
Set Up Her Bedroom to be Convenient for Her Needs
Is your mom's bedroom on the same level as the kitchen, living room, and full bathroom? If possible, make sure it's arranged so that she doesn't have to deal with stairs for now.
If she has a den, you could put a memory foam futon in there for now and add a second mattress to make it comfortable. Try to keep her near the bathroom to avoid her having to walk to the other side of the house to use the toilet.
Arrange 24-Hour Home Care Services
For now, don't leave your mom alone. Make sure she has a caregiver with her all day and all night.
Hire a caregiver for 24-hour home care. Your mom has someone with her at all hours, so she's not alone and anxious if nausea, dizziness, or pain occurs. Call a 24-hour home care specialist to get started.
If you or an aging loved-one is considering 24-hour home care in Joplin, MO please contact the caring staff at Adelmo Family Care today at (417) 206-4576.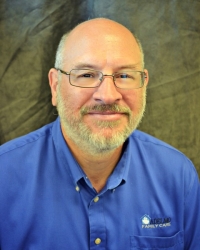 Latest posts by John Good
(see all)