How Home Care Can Make Hospice At Home Easier
Seniors that are aging in place and their families should have a plan in place for home care and then hospice care in case that becomes necessary. There's no better time to talk with your senior loved one about their wishes and put together a plan for home care assistance and hospice care. Hospice care is similar in some ways to home health care but it's generally for seniors who have an advanced illness and are considered terminal. The focus of hospice care at home is to make your senior loved one as comfortable as possible. It's never easy to have a senior loved one facing the end of a long illness but home care assistance can make a period of hospice care easier by:
Taking Care Of The Chores
A home care assistance provider can make sure that the household chores are still getting done regularly which will leave you more time to be with your senior loved one. Cleaning the house, washing the dishes, doing the laundry, taking care of pets, and other chores are essential but also not what families are thinking of when a loved one is in hospice care. A senior care provider can take those chores off your plate and keep the household running.
Helping You With Preparations
There are a lot of preparations that need to be made and things to manage when a senior loved one is in hospice care at home. Managing medications, filling out forms, making sure things get mailed and other preparations get completed can be very overwhelming for family members who are in a very fragile emotional state. A home care assistance provider can help with pain management and medication management, run errands for you, and generally help you stay on track and on top of any paperwork that needs to be done during the hospice period.
Providing Respite Care For Family Members
Emotions can run high when your senior parent or loved one is on hospice care. Many family members who are going through hospice care with loved ones find themselves exhausted physically and mentally much more easily than usual. A senior home care provider can provide the respite care that family members need so that they can take care of themselves and make sure that they are getting the rest they need during a difficult time.
Ensuring That Your Senior Loved One Is Never Alone
During a period of hospice care family members may still need to go to work, take care of their children, and attend to other responsibilities. They may not be able to stay with their senior loved one around the clock but at the same time don't want their senior parent left alone at any time. Home care assistance providers can work around the clock to make sure that your senior loved one is comfortable, safe, and not alone when you can't be with them.
If you or an aging loved-one is considering home care in Joplin, MO please contact the caring staff at Adelmo Family Care today at (417) 206-4576.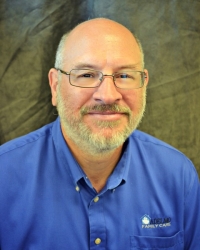 Latest posts by John Good
(see all)