In-Home Care Services Boost Confidence When Aging at Home
In-home care services boost your parents' confidence when they're aging. They may want to stay in their home, but changing abilities makes it harder to feel confident. How can a professional caregiver help your parents with their goal of staying in their home?
Supportive Care
One of the tougher aspects of aging at home is not feeling comfortable with ambulation. Muscles and joints may not feel as strong as they used to. Your parents don't feel safe getting in and out of the bathtub. They may not like going up and down the stairs.
Caregivers provide support while your parents move around the home. They can help her get out of bed, transfer from the tub or shower, and stay with them until they're dressed.
Medication reminders are another way in-home care aides help your parents. Your parents have an aide there to remind them when to take their next dose. Caregivers are with them if side effects make your parents feel dizzy or nauseous.
Housekeeping
How well do your mom and dad do with moving a vacuum from one floor to the other? Have they given up trying to vacuum the stairs due to the difficulty holding the vacuum while using the upholstery nozzle? Caregivers can do light housekeeping chores.
Have caregivers vacuum floors, wipe down counters, and dust the furniture. Your parents have a clean home without having to risk their safety or wearing themselves out.
Meal Preparation
When your parents dislike cooking or find it a difficult task to do independently, meal preparation services are perfect. Caregivers help your parents plan weekly meals, take your parents shopping if needed, and prepare meals and snacks for them.
Your parents may dread eating alone. They don't have to because caregivers can eat with them. After the meal, your parents have caregivers there to wash the dishes and tidy the kitchen.
Companionship
Your parents may be alone all day or even all week. If no one stops to check-in, they may worry that they could fall and not be able to reach a phone. They might not know how to get help if they felt sick and couldn't get out of bed.
Companionship services line up your parents with regular caregiver visits. They have a trained professional stopping by to see if they need anything, make sure they're doing okay, and alert you or doctors if anything is wrong.
Tips for Hiring Home Care
What care needs do your mom and dad currently have? How will that change in the future? Arrange in-home care now. Please go over the available services and match them to the areas where your parents need help to complete daily activities.
As their needs change, you'll be able to adjust their in-home care services and ensure they're never alone or struggling. Call a home care specialist to learn more about prices and services.
If you or an aging loved-one is considering In-Home Care in Neosho, MO please contact the caring staff at Adelmo Family Care today at (417) 206-4576.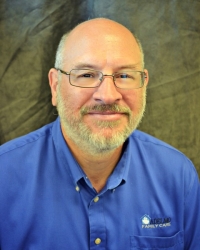 Latest posts by John Good
(see all)