Is it Age-Related Memory Loss or Something Else?
Aging is a beautiful yet unpredictable time in life. While home care providers help with daily tasks such as bathing, personal care, and chores, another aspect of care may include gently helping the senior remember details such as names, places, or dates.
Unfortunately, many people take advantage of the fact that they'll always have a healthy brain and memory. However, memory is a complex and fragile process easily compromised by illness, diet, dehydration, medication, or injury.
Seniors may experience moments of forgetfulness, absent-mindedness, or memory loss for extended periods during illness, injury, or stress; however, after a medical checkup, they learn it is not a concern as it resolves itself with time.
There are a few ways an in-home care provider can spot whether a doctor's visit is needed to rule out anything serious such as Alzheimer's, dementia, or other neurological disorders.
Depression and Anxiety
Seniors with depression often experience short-term forgetfulness, brain fog, and frustration. Unfortunately, unusual forgetfulness and memory loss are among the first signs of depression.
It's important for the home care provider to inform family and medical providers of any signs that may indicate depression. Early treatment can mitigate long-term damage.
Diet and Hydration
Poor diet or dehydration can all contribute to intermittent forgetfulness or memory loss. Food allergies can also contribute. If this is the case, consulting with the senior's medical provider is a priority.
Exercise
Exercise is essential for seniors. It keeps them agile by strengthening their muscles and bones and keeps blood flowing to their brain. When a senior becomes sedentary, their brain and biology do not receive the blood and oxygen needed to maintain peak cognitive function. A walk a day and keep forgetfulness at bay.
Medical Condition
Memory loss due to aging is usually mild and comes on gradually. However, if it is due to a medical condition, it's usually more severe and sudden.
Additionally, the seniors with memory loss due to a medical condition may experience other symptoms they've never had before, such as increased confusion, stuttering, or inability to speak or form sentences; they may have visual problems, numbness, or can't move their limbs. Again, a home caregiver provider is priceless in catching these seemingly benign symptoms, which can lead to consulting with a medical provider to rule out anything serious.
Medication Side Effects
Some medications, such as anti-anxiety, antihistamines, anti-depressants, and sleeping pills, are more prone to cause memory loss; therefore, it's vital for a home care provider to have a list of all medications and the contact information of doctors and pharmacists in case there's a need to consult with them.
Here are some activities that can help a senior maintain an active and healthy lifestyle to keep memory loss and serious illness at bay.
Stimulate the mind with activities like word or number puzzles, learning a new skill or hobby, or creating art.
Use journals, lists, calendars, and reminders, and add color coding and stickers for interest and creativity.
Eat healthy, nutrient-dense fruits, vegetables, grains, lean proteins, and fats.
Exercise daily by swimming, biking, golfing, walking, or taking easy hikes in the woods.
Remove any televisions from the bedroom for a full night of restful sleep.
Limit alcohol intake, especially if there are risks of drug interactions.
A healthy brain that can recall details easily is integral to life, but taking care of it is crucial. An in-home caregiver can offer peace of mind in this regard.
If you or an aging loved-one is considering Home Care in Carl Junction, MO please contact the caring staff at Adelmo Family Care today at (417) 206-4576.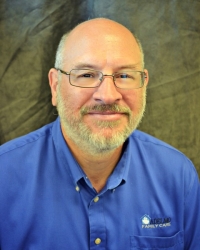 Latest posts by John Good
(see all)