Cutting Salt Intake When Your Mom Has High Blood Pressure
Your body needs salt intake for proper function. The problem is that some people get way too much sodium in their daily diet. To make up for it, the body draws extra water into the blood vessels as a means to dilute it. That excess impedes health by increasing blood pressure, raising the risk of heart disease and stroke, and leaching calcium from the bones.
Many adults eat at least 1.5 teaspoons (3,400 milligrams) of salt each day. The body only needs 1,500 mg (minimum) to 2,300 mg (maximum). It's National Salt Awareness Week and if your mom has high blood pressure, she needs to listen to her doctor and reduce her salt intake.
Different Types of Salt Have Different Sodium Levels
Did you know that the salt you use may not have the same amount of sodium per teaspoon? The type of salt your mom uses will impact how much salt intake she consumes each day.
Celtic Pink Sea Salt – 1,600 mg per teaspoon
French Fleur de Sel – 1,560 mg to 2,320 mg per teaspoon (depending on the brand)
Kosher Salt – 1,120 mg (fine grind) to 1,920 mg (coarse grind) per teaspoon
Normal Iodized Table Salt – 2,300 mg per teaspoon
Pink Himalayan Salt – 2,200 mg per teaspoon
Sea Salt – 1,560 mg (coarse grind) to 2,120 mg (fine grind) per teaspoon
Ways to Cut the Salt
Your mom can start reducing her salt intake by using a salt substitute. Potassium salt such as Morton Salt Substitute has no sodium and instead gets the salty flavor from potassium, around 2,760 mg per teaspoon.
Rely more on herbs and spices than salt. If your mom is seeking flavor, use fresh herbs like basil leaves, chives, cilantro, etc. Garlic adds a lot of flavor without the sodium. Keep them growing on the window sill where you can quickly clip some to add to meals.
Use citrus juice like lemon and lime juice for added flavor. The zest adds even more of a punch. For example, your mom loves barley pilaf with lots of salt and butter. Instead, use lemon, fresh basil, garlic, and extra virgin olive oil. It will be flavorful without the added salt.
Arrange Elder Care Services to Help With Meals
Your mom is struggling to cook meals that match her dietary changes. She was already having a hard time cooking for one, but this is too much. She's avoiding anything that's not low-sodium canned soup or frozen dinners.
She can have home-cooked meals that are low-sodium. Arrange to have elder care provider cook meals for your mom. Her caregivers will talk to her about what she likes to eat and come up with fun ways to make them without excessive amounts of salt. She can even have her elder care aides take her shopping for the herbs and spices she wants to use.
If you or an aging loved-one is considering Elder Care in Joplin, MO please contact the caring staff at Adelmo Family Care today at (417) 206-4576.
Sources: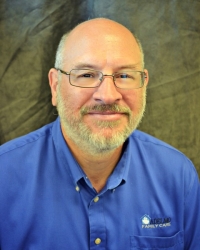 Latest posts by John Good
(see all)