Is Your Elderly Loved One Immobilized? Here Are Some Things to Look Out For.
Is your elderly loved one immobilized for any reason? Maybe they were in a car accident or they have some condition that caused their immobilization. Either way, it is important that you are able to watch out for certain things that might happen. If your loved one doesn't move around, there are health complications that could occur, especially if they are bed-ridden all the time. 
Decubitus Ulcers
One of the things that you or your loved one's home care providers should watch for is decubitus ulcers or bedsores. These happen when the skin gets damaged or broken from repetitive pressure. This usually happens when someone is lying in a bed or sitting in a chair for a long period of time. Generally, these will happen on the back of the head, heels, elbows, shoulder blades, or buttocks. However, they can occur in other parts of the body, as well. Bedsores mean that there isn't enough blood flowing to that part of your loved one's body. It also means that there is a higher risk that your elderly loved one will develop an infection in that area. It is essential that these ulcers get treated immediately. 
Pneumonia
Pneumonia is common in those who are immobilized, too. If someone can't move for a long period of time, this can lead to fluid building up in their lungs. More fluid build up in the lungs means a higher risk of pneumonia. Some symptoms of pneumonia include wheezing, coughing, and labored breathing. If you suspect that your elderly loved one has pneumonia, it is important that you get them the medical attention they need right away. 
Nausea and Indigestion
If your elderly loved one is immobilized for a long period of time, their metabolism is going to slow down. This is going to make it more difficult for nutrients to effectively work in their body. Without proper nutrients, the body isn't able to digest foods as well. This can cause your elderly loved one to experience nausea and indigestion. When this happens, your loved one might not be able to eat well which could lead to malnourishment. If your elderly loved one experiences nausea and indigestion, it is important to get the treatments that can help. 
Immobility can lead to many issues. Once one health issue starts to arise, there is a greater risk for other health issues to follow. If you are helping to care for an elderly loved one who is immobilized, it might be best to hire home care providers who are trained in this. They can help to adjust your elderly loved one, when needed, to reduce the risk of health issues. 
If you or an aging loved-one is considering home care in Joplin, MO please contact the caring staff at Adelmo Family Care today at (417) 206-4576.
Sources
https://www.ncbi.nlm.nih.gov/pmc/articles/PMC4413488/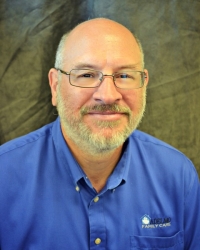 Latest posts by John Good
(see all)